MTN launches Huawei Ascend Y220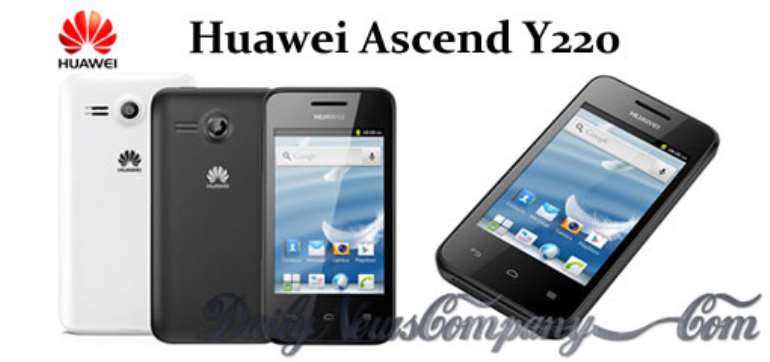 Telecoms market leader, MTN Ghana has added another affordable smartphone to its collection of devices meant to provide more Ghanaians with the opportunity to access data services on their phones at an affordable rate.
MTN launched the affordable Huawei Ascend Y210 smartphone June last year and now it has partnered with Huawei to launch the equally affordable Huawei Ascend Y220 to deepen its commitment to providing affordable mobile broadband services in Ghana.
MTN Ghana is currently the telecoms market leader on both voice and data, with 47.37% share of the data market. It has consistently used its annual i-Fest (internet festival) every September to engage various groups on the benefits of the internet, with the view to driving usage.
All telcos in Ghana and around the world acknowledge that voice is increasingly losing its steam as a major source of revenue for operators, so there is a natural shift towards data.
Chief Marketing Officer of MTN Ghana, Rahul De said at the launch that data services had become increasingly important to socio-economic growth, but that growth cannot happen unless consumers had the appropriate devices to support and enhance data consumption and experience.
He noted that affordability and the quality of handsets are key to providing reliable data and voice services, saying that MTN was therefore excited to have partnered Huawei to bring affordable and quality handsets to Ghanaians, to enable more people to access data service, and have great data experience.
De also assured Ghanaians that "in our effort to ensure that this becomes a reality in real time, MTN is focused on investing in world class technologies aimed at bringing relevant telecom services to our subscribers…"
In pursuant of its commitment to investing in technology, De said MTN had invested some US$90million in the WACS (West African Cable Systems) submarine cable to ensure the availability of enough bandwidth. The company also invested some US$105million in network improvement last year, and has promised to make a similar investment this year.
Meanwhile MTN is offering the Huawei Ascend Y220 with 200MB of data and 65minutes of calls for free on purchase.
"200MB of data can download 40 songs, or send 2000 emails," Products and Services Coordinator at MTN, Boadiwaa Ofori Amoateng said.    
In a statement, Huawei said the Ascend Y220 answers the question of affordable and quality smartphones designed to give Ghanaians the opportunity to access the internet, and have great data experience for less.
The Ascend Y220 will be available at all MTN shops and dealership shops at a price of GHS 150.