Four cities to be upgraded for economic development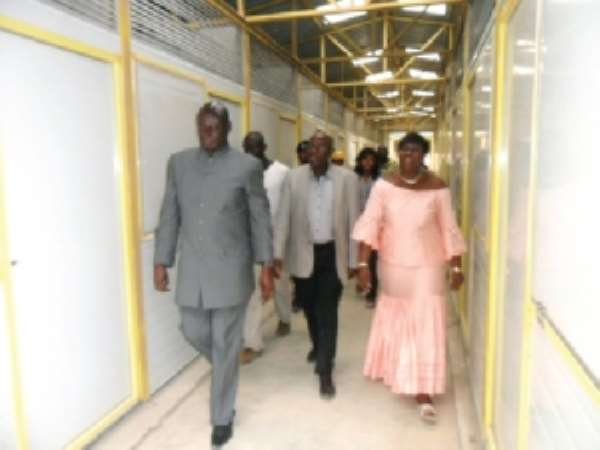 Four cities are set to be upgraded as part of the government's prioritisation policy in the areas of environmental sanitation and economic development.
The cities, Cape Coast, Tema, Secondi –Takoradi and Tamale, were selected due to their key contribution towards the socio-economic development of the country.
The Minister of Local Government and Rural Development, Mr Akwasi Opong-Fosu, announced this in Cape Coast when he addressed the Metropolitan Assembly as part of his Central Regional tour, which started on Monday, February 10, 2014. 
Mr Opong-Fosu said the renewal of the four cities were necessary "so that the selected cities will come to life again".
He commended the Municipal Chief Executive (MCE) for Cape Coast, Mrs Priscilla Arhin, for her tireless efforts at developing the municipality and added that "I noticed a remarkable change in Cape Coast." 
Mr Opong-Fosu, however, admonished the staff of the district assemblies to be resourceful in managing the scarce resources of the country to better the lives of the citizenry in their jurisdictions, adding that misappropriation of national funds by selfish individuals had contributed to the under-development of some areas.
He advised them to protect the national interest first as it was a privilege to be in the civil service.
He entreated the civil service staff to stand united and shun backbiting, hatred and other unwholesome attitudes that only resulted in the assemblies lacking the capacity to gain government and donor partners' support.
Mr Opong-Fosu also expressed worry over the inability of some assemblies to meet the criteria for gaining access to funds.
He noted that some of them found it very difficult to meet the basic requirements of the reserve funds, which included the assemblies' response to audit query and keeping of minutes of meetings.
Mr Opong-Fosu and his team, accompanied by the Central Regional Minister, Dr Samuel Sarpong and the MCE, Mrs Priscilla Arhin, inspected the Kotokuraba Market in Cape Coast and the Kwaprow Community Centre which were under construction.
Mr Opong-Fosu expressed satisfaction with the rate of development of the Kotokuraba market project and encouraged the contractors to finish it on time so that it would ease the hardships of the people.