Offinsohene Supports Offinso College Of Education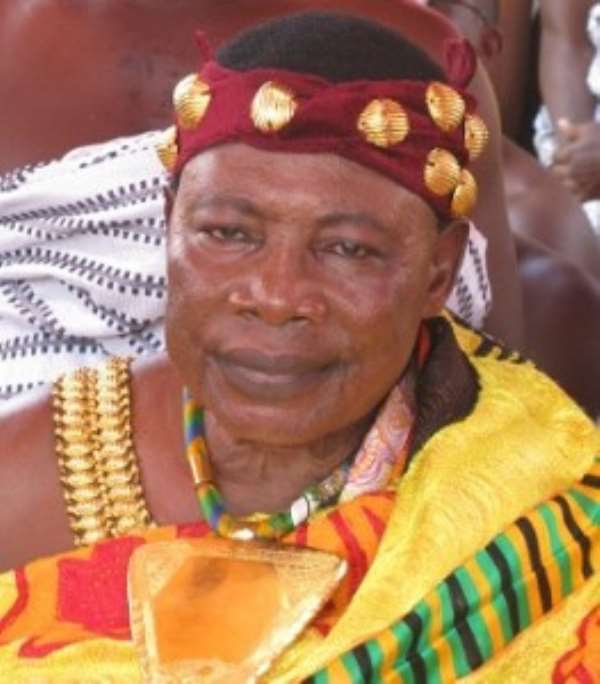 THE PARAMOUNT Chief of Offinso, Nana Wiafe Akenten III, has donated educational material worth over GH¢14,000 to the Offinso College of Education.
 
The items, made up of 100 mono desks, 10 flat screen computers and 20 pieces of water closet facilities, were in response to a requests made by the school's administration to the Council for support.
It also forms part of the Paramountcy's contribution towards improving the quality of teacher training education in the school.
 
Presenting the items to the College at a short ceremony, Nana Wiafe Akenten commended the school administration, particularly the Principal, Mr. Lloyd Alex Djagmah, for their hard work and selfless sacrifices that has helped improved the image of the institution in recent times.
He said the institution was one of the most precious assets of the Offinso people and, therefore, gave the assurances that the Council would continue to give the College the needed support in order to make it a vibrant institution.
 
The Principal of the College, Mr. Alex Djangmah, on his part expressed gratitude to the Offinsohene for the gesture, and indicated that the items had come at the right time since the College was in dire need of them.
He, therefore, appealed to the Municipal Assembly and Corporate bodies to help the school improve its road infrastructure and staff residential accommodations which he said, were in deplorable conditions.
Pix: Nana Wiafe Akenten III, Offinsohene