Roman Father Slams' Cedi Prayers'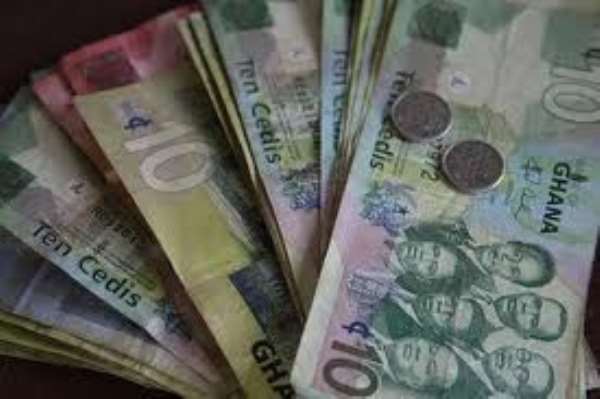 THE DEPUTY Arch-Bishop of the Roman Catholic Church in Kumasi, Rev. Father Louis K. Tuffuor has added his voice to the ongoing debate over spiritual intervention for the ailing local currency, describing the call as ignorant and highly misplaced.
 
Rev. Father Tuffuor says the solution to the current economic situation is not prayers or any spiritual intervention. He says it would require comprehensive and pragmatic economic policies to be able to address it.
The Roman Catholic Minister contends that no amount of prayers can restore the country's economy on track if leaders in charge of affairs fail to adopt practical policies that can achieve the material results.
 
"Our problem is not about deliverance or spiritual intervention, we are faced with real economic difficulties which must be tackled through the application of practical economic theories," he said.
According to the Rev. Minister, there are issues that require spiritual interventions and there are others which would require man to apply the brain that God has given him to address it.
 
Speaking in an interview with a local radio station, ANGEL FM in Kumasi, Rev. Father Tuffuor said anyone who suggests that the economic situation, particularly the free fall of the cedi can be saved through prayers, is displaying economic ignorance.
"Anyone who is endowed with economic brains knows the causes of appreciation and depreciation of local currencies against the dollar; it is not about prayers at all, we all need to cultivate the spirit of savings and investments that can bring practical results," he stressed.
Rev. Tuffuor asserted that the problem is not beyond the capacity of Ghanaians, adding that there are lots of individuals in the country and abroad who are endowed with the economic knowledge to address the problem.
He, therefore, suggested to the current administration to adopt non-partisan approach to the situation by inviting people who have the requisite skills for assistance in order to help bring the economy back on track.
"We have lots of Ghanaians working at big financial institutions in Ghana and outside the country, we have the likes of Kofi Annan, who are very experienced in managerial affairs; the government should invite such people to come and assist', he suggested.