United Way Ghana to celebrate Day of Caring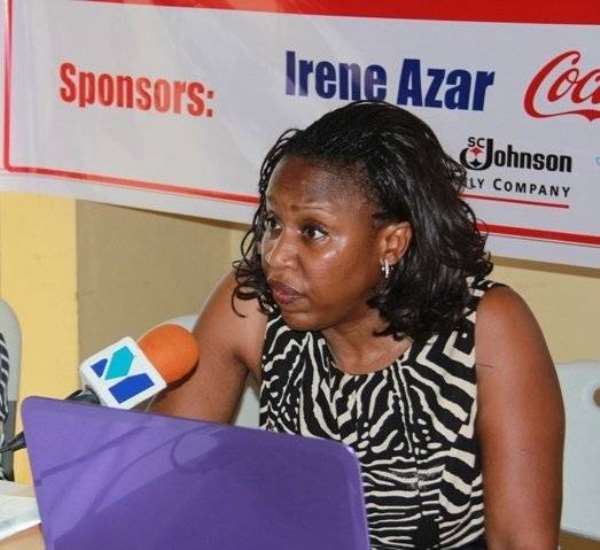 Madam Janet L. Bultler
Accra, Feb. 13, GNA - The United Way Ghana (UWG) will mark the Day of Caring on February 13 and 16 in selected communities.
The event is to provide an opportunity for organisations to serve society through donation of items, community service, mentoring and counselling in selected communities across the country.
Mrs Lorraine Osewele, Executive Director of UWG, told a press conference on Wednesday that the Day would put smiles on the faces of people and help in national development.
She said the Day provided an opportunity for corporate organisations to increase awareness about the challenges people in their communities faced and encourage a greater spirit of philanthropy.
Mrs Osewele said this year UWG would organise an educational summit, provide school uniforms to 60 schools as well as organise cleaning exercises for selected communities across the country.
She said the Day of Caring event had helped to sponsor more than 800 volunteers whose combined efforts had touched the lives of over 6,000 people in Ghana.
Mrs Osewele said since its inception the event had supported eight project sites including the Qubbatul Khaddar School at Nima by painting its blocks and providing school uniforms donated by Maxmart and Printex.
She added that this year's activities would include the construction of a resource centre for children in Manya Krobo and also engage the queen mothers in financial literacy training.
'Since its inception in 2003, UWG has acted to help build strong and empowered communities by bringing together public and private stakeholders and community development agencies to identify problems and develop collaborative solutions' she said.
She said the event would also assist in re-constructing the HIV and AIDS Orphans Project at Krobo Odumasi and counsel and educate the inmates of Country Side Orphanage at Bawjiase on hygiene.
She said the event would foster strengthened partnership and networking between corporate bodies and civil society organisations to work in developing communities.
Mrs Janet Butler, Vice President of Africa Region International Network, said United Way is a worldwide movement of 1,800 community-based groups in 41 countries and territories.
She said the movement advanced common good, created opportunities for better life for all by focusing on education, income and health activities to ensure improve quality of life.
GNA