Somalia airport bombing leaves at least six dead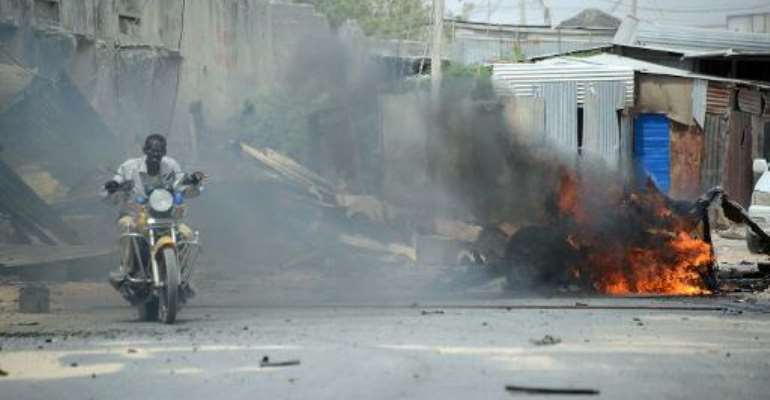 Mogadishu (AFP) - At least six people were killed and many more wounded on Thursday in a car bomb attack close to the entrance of Mogadishu's heavily-fortified international airport, police and witnesses said.
The bomb went off near a checkpoint at the entrance to the airport complex, which also houses the base of AMISOM -- the African Union force fighting Al Qaeda-linked Shebab rebels -- as well as a number of foreign diplomatic missions and United Nations offices.
There was no immediate claim of responsibility, but the attack bore all the hallmarks of Shebab, who are fighting to overthrow Somalia's internationally-backed government.
"A car was parked near the airport gate. It detonated. There are casualties," said police official Mohammed Abdi Rahman.
"At least six people, most of them civilians, died in the car bomb explosion. There are many casualties, serious injuries. We are still investigating the incident, the toll could rise anytime," another police official, Said Mohamed, told AFP.
"The airport was busy when the explosion occurred," he added.
Britain's ambassador to Somalia Neil Wigan, whose embassy is also within the high-security airport complex, said on Twitter that he had heard a "major explosion" that sent smoke into the air.
An AFP photographer at the scene saw the burning wreckage of a vehicle and several destroyed shops.