'We need unity to win 2016' - Amankwah-Sarfo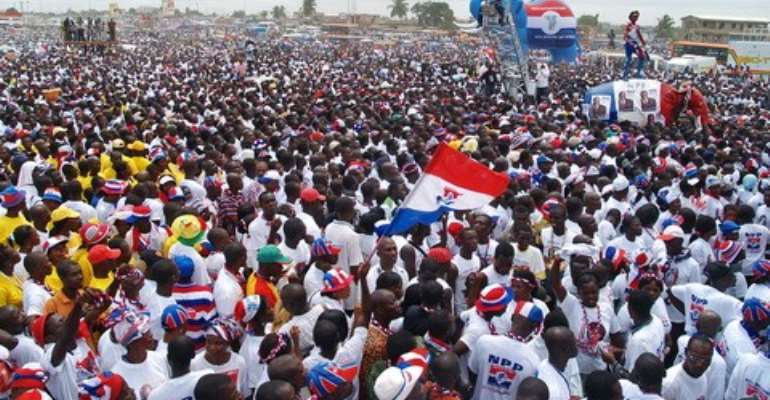 Fred Kwaku Amankwah-Sarfo, an aspiring National Vice Chairman of the New Patriotic Party, has stressed the need for all aspirants to refrain from utterance and activities that could leave the party in an irreparable state of disunity after the contest.
According to Mr Kwaku Amankwah-Sarfo, irrespective of whoever is elected to whatever position, the party will not be able to achieve its objective of winning political power if all members are not united behind the leadership.
The aspiring National Vice Chairman is campaigning on the theme of "All Must Get Involved" to ensure victory for the NPP in 2016.
Speaking in an exclusive interview with the New Statesman, he also said the party would need "to change the status quo and do things in an innovative way" to be able to win the elections.
"We need to break away from the conservative way of doing things and try to be amenable to change as required in modern day politics. Those insisting of past records should know that the times have changed and that we can't employ the old ways of campaigning to win elections," he stated.
The aspirant believes the NPP has reached a critical stage for a research and development team to be set up to look at modem political trends in the country, and to assess the party's weaknesses and strengths, and recommend effective ways to recover the grounds the party had lost since the 2004 elections.
Kwaku Amankwah-Sarfo further stressed the need to entrust the party's campaign into the hands of "professional campaign managers who have gone through interview and proven that they have what it takes to run a party campaign to ensure victory in an election.- We need to run our campaign and party activities like we run corporate institutions using the best practices."
Amankwah-Sarfo believes for the NPP to win regain political power, it will need to strengthen the grassroots base. He assures delegates that "appropriate support systems and structures would be put in place to ensure that our constituency offices are resourced and put the position to be able to supervise effectively all polling stations in their jurisdiction", if he becomes the National Vice Chairman.
"I am inspired by the commitment of our constituency and regional executives and their resolve to work for the party to achieve our objectives for 2016.1 am ready, willing and capable of working to ensure that the appropriate tools needed to motivate you and to help you to contribute to the party's desire in the 2016 elections," he adds.
He also intends to put more emphasis on training of party officers at all levels.
The periodic training of executives on electoral systems and development courses will be offered. Arrangements are advanced to have experts in various fields to offer such training.
 Some of these experts are from academia, business entrepreneurs both local and international.
"Training in human behaviours, in organizations and conflict management skills would be given to help address some pertinent issues before they, escalate," he told the New Statesman.