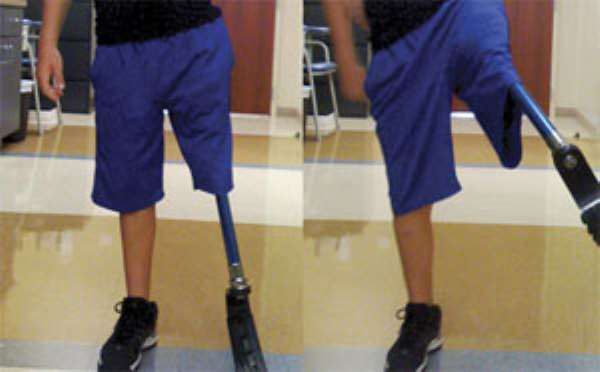 Mohammed Hafiz, 10-month-old and Prosper Nsumba, two-and-a-half-year-old, have both lost their limbs through amputation.
Their predicament is attributable to the unprofessional handling of a medical procedure they underwent at the hands of nurses in the Northern Region.
The plight of the innocent kids is lamentable: they would grow into adulthood unhappy that they lost their limbs through the negligence of those in whose care they were entrusted.
There have been instances of fatalities occasioned by recklessness on the part of medical personnel, but which have gone unreported and therefore no action taken against those who caused them. Victims of such avoidable deaths and the loss of vital body parts such as limbs and eyes, are often helpless and oblivious about how to seek redress. They therefore live lives of despondency until death strikes.
The mood of the parents of the two kids whose limbs were amputated can only be imagined at this time. We are saddened that in this day and age children would suffer amputated limbs through a reckless administration of intravenous infusion – a simple medical procedure which should not have necessitated limb amputation.
We are particularly worried that in the course of the administration of the infusion when it became clear that something was wrong and the attention of a nurse was called to the anomaly by the mother of one of the kids, she was snubbed.
The reaction of the nurse reminds many Ghanaians of how some medical personnel treat patients during times of crisis. We are not by this commentary seeking to run down medical personnel, but to rather call the attention of the authorities to how bad persons in the various aspects of medical delivery system can mess up the lives of innocent patients who pass through their hands.
We are in a part of the world where patients cannot ask many questions from those managing their health conditions. Sometimes such questions can elicit furious reactions from such persons because they are misconstrued as arrogance.
Had the nurse listened to the call by the mother of one of the kids when she noticed something unusual about the infusion, the amputation could have been obviated.
It is instructive to find out whether senior nurses can set up medical practices and manage health conditions as the man in Tamale did. We are also curious to find out why such a medical practice existed in the Tamale municipality without the health authorities stopping it, especially if its existence breached the law underpinning such practices.
While we are enthused with the work of the Commission on Human Rights and Administrative Justice (CHRAJ) and the recommendations thereof, we think the unfortunate kids deserve a substantial monetary compensation.
In both cases – Tamale and Bimbilla – we are demanding that adequate sanctions be imposed on persons whose negligence led to the plight of the kids, including local authorities who turned their attention away from the illegal medical practice.