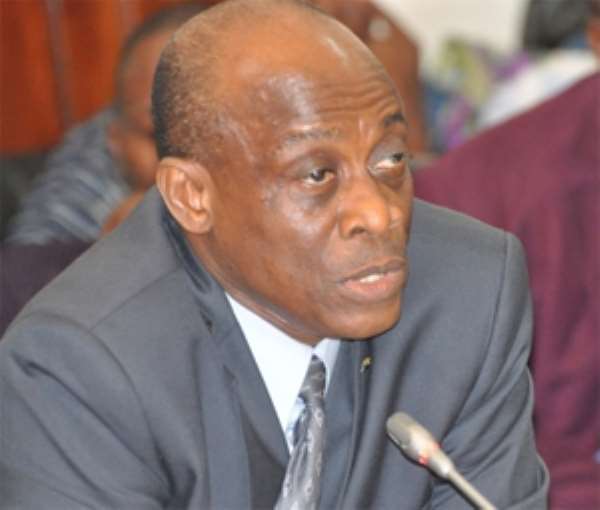 BY Yvonne Frimpong
Government, through the Bank of Ghana (BoG), will today sell a three-year bond to raise GH¢402 million to finance its operations.
This is the first of three-year bonds planned for sale in February, April and June, this year.
In all, the Bank of Ghana is hoping to raise some GH¢12.7 billion from the sale of Treasury bills and bonds from January to June this year.
However, analysts have argued that the measures introduced by the Central Bank to stabilize the local currency could affect interest in the exercise because the majority of the bonds are taken up by foreign investors.
Chris Odametey, an analyst, in an interview, said the Central Bank has always kept a window by which commercial banks, which constitute the primary dealers, are supposed to declare foreign taxation.
This is usually ploughed by the Bank of Ghana's treasury into the cash flow so that in maturity, the principal and interest are made available in foreign exchange for them.
'Where I think there will be an issue is where they play into the secondary market. When they do that and they want to pull their funds out, unless it is actually known by Bank of Ghana in terms of the CSD, there won't be an issue. But then, if it is something that is not known by the Bank of Ghana, that will be the issue and it will be unattractive.'