Larteh Chief, Elder deny breach of oath accusation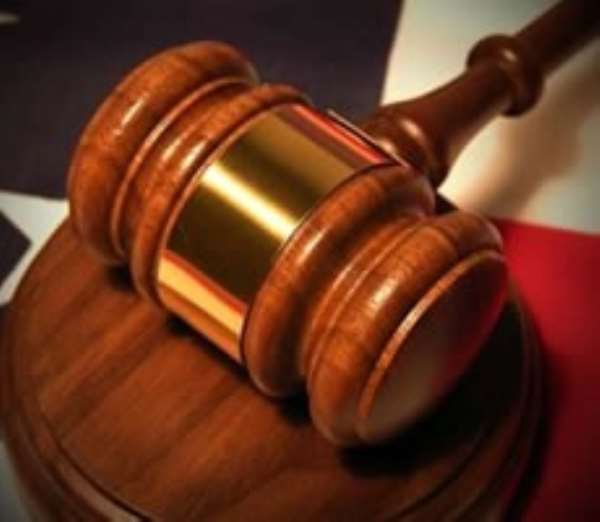 The chief and elder of Larteh have vehemently denied accusations of breach of oath leveled against them by the Nkosuohemaa of the area, Nana Esi Koree, popularly known as Lady Tamara, in a suit filed in an Accra High court.
Nana Esi Koree has accused the Larteh Chief, Nana Okoo Ababio III and Nana Kwamena Ameyaw, an elder of Larteh for breaching an oath they made her to swear at the Denteh shrine in the Volta region in a move to liberate the people of the area from the control of the Akropong stool.
However, the defendants in their statement of defence filed before the court, say the plaintiff''s claim has no reasonable cause of action and should therefore be dismissed.
Nana Esi Koree, in a writ filed at the High court, is claiming jointly and severally from the defendants, damages of 1Million Ghana cedis for deception and breach of oral contract in addition to cost.
According to plaintiff, Nana Ababio had convinced her to swear at Denteh shrine and undergo other rituals with the pretext of liberating the people of Larteh from the bondage of the Akropongs.
The Lartehs have over the years been swearing allegiance to the chief of Akropong.
She explained that the rituals at the Denteh shrine in the Volta Region was supposed to help the people of Larteh gain economic freedom as they sought independence from Akropong.
She however said she is disappointed that the Chief, Nana Ababio secretly returned the people of Larteh to Akropong contrary to the oath they swore at the Denteh shrine, having sworn an oath of allegiance to the Akropongs on December 18, 2013.
Even though she agrees aspects of the issue are spiritual, she has taken up the issue in court to seek justice.
According to her, she was made to drink concoctions and undergo certain rituals she cannot disclose as she agreed to put her life in danger in order to save her people from poverty, deprivation and misery in the Larteh Township.
The plaintiff says, following the alleged breach of the oath, she has been living in constant fear of death as she sees strange objects in her sleep.