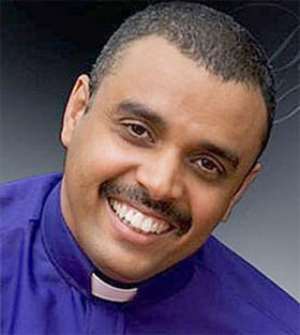 Moreover it is required in stewards, that a man be found faithful.
1 Corinthians 4:2
Think about it; how would you feel if you were a follower of a loyal leader?
One of the cardinal qualifications for a leader is loyalty. You must be loyal to your God, your church, your spouse and your friends. A leader must also learn to be loyal to the people who follow him. When it is time for your followers to be rewarded, be faithful and let the rewards be given to the deserving persons.
1. A leader is loyal to his vision.
A leader must be loyal to his vision. Nobody wants to follow someone who is unpredictable. Many years ago, I declared my interest in soul-winning and establishing people in Christ. I am still moving with the same vision. A lot of water has passed under the bridge but the vision is still the same …a soul is a soul and is precious to God. He may be a beggar, a lawyer or a doctor; a soul is a soul and is precious to God.
She may be a groundnut seller, a prostitute or a nurse; a soul is a soul and is precious to God.
Keep the same vision. The Bible teaches that you should not associate with people who are prone to sudden mutations and sharp turns. It is dangerous to sit in a car when the driver constantly makes sudden turns.
My son, fear thou the Lord and the king: and meddle not with them that are given to change:
Proverbs 24:21
2. A leader is loyal to the people who have laboured with him.
Do not withhold the blessings of those who have laboured with you. When one of your followers is in trouble, show your loyalty. Your followers are watching you closely. They will do what they see. If you do not betray them in their time of difficulty, they will not betray you in your time of difficulty.
3. A leader is loyal to his superiors.
A leader must be loyal to his superiors. When David had the opportunity to kill Saul, he did not! He was loyal to the king. He did not execute his own father.
Then said Abishai to David, God hath delivered thine enemy into thine hand this day: now therefore let me smite him, I pray thee, with the spear even to the earth at once, and I will not smite him the second time.
And David said to Abishai, Destroy him not: for who can stretch forth his hand against the Lord's anointed, and be guiltless?
David said furthermore, As the Lord liveth, the Lord shall smite him; or his day shall come to die; or he shall descend into battle, and perish.
THE LORD FORBID THAT I SHOULD STRETCH FORTH MINE HAND AGAINST THE LORD'S ANOINTED: but, I pray thee, take thou now the spear that is at his bolster, and the cruse of water, and let us go.
1 Samuel 26:8-11
Many years later, David himself made a mistake. He murdered one of his soldiers called Uriah. David could have lost his life through that mistake. Many of his leaders could have revolted. However, this did not happen. His men were loyal to the king's authority. They refused to kill the Lord's anointed because they had learnt it by example.
4. A leader is loyal to his friends.
A leader must be loyal to his friends. When David became the king, he realized that his position was a privileged one. When he was established, he asked for a way to show kindness to an old friend.
And David said, Is there yet any that is left of the house of Saul, that I may shew him kindness for Jonathan's sake?
2 Samuel 9:1
These acts of loyalty to friends teach the followers about the true character of their leader. A good character is attractive and people are more inclined to follow someone with a good heart.
5. A leader is loyal to his spouse.
A leader must be loyal to his spouse. Because marriage is such a difficult thing for many people, anyone whose marriage works is hailed as a natural leader. You become a natural leader in society because your domestic affairs are under control.
Loyalty to your spouse involves self-control and Christian love. Everyone would like to have a leader with self-control and love.
A bishop then must be blameless, the husband of one wife…
1 Timothy 3:2
Are you a leader? Be a faithful, stable, constant and loyal and you will have a large following.
[email protected]
By Dag Heward-Mills