Drug for cancer treatment in the offing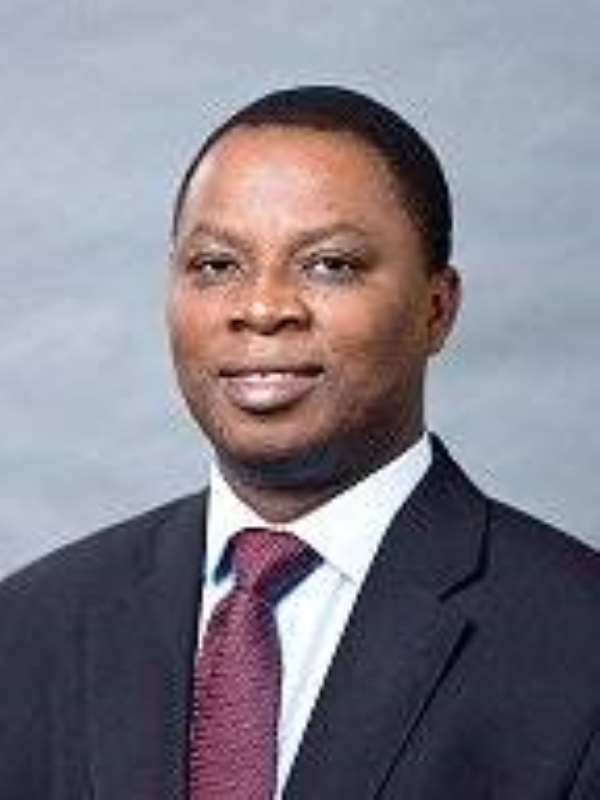 peter atadja
Accra, Feb. 9, GNA - Peter Atadja, a Ghanaian Drug Research and Development Scientist, has led a team of researchers from Novartis Institute for Biochemical Research, to develop Panobinostat (LBH-589), an experimental drug for the treatment of cancers.
LBH589 is a potent oral pan-inhibitor of class I, II, and IV histone (and non-histone) deacetylase enzymes (HDACs/DACs). It works by blocking a set of key enzymes, which ultimately leads to cellular stress and death of cancerous cells.
Novartis has announced that the results of a Phase III trial of the in­ves­ti­ga­tional compound LBH589 (panobinostat) in combination with bortezomib and dexamethasone, met the primary end point of significantly extending progression-free survival in patients, with relapsed or relapsed and refractory multiple myeloma when compared to bortezomib plus dexamethasone alone.
Full results from the PANORAMA-1 (PANobinostat ORAl in Multiple MyelomA) trial, continues to be evaluated and will be presented at an upcoming medical congress and discussed with regulatory authorities world­wide, a statement issued in Accra at the weekend said.
Multiple myeloma is a cancer of plasma cells- a type of white blood cell in the bone marrow that produces antibodies and helps fight infection.
When the plasma cells become cancerous and multiply, they are known as myeloma cells. The buildup of myeloma cells causes an abnormal plasma cell level in the blood, overwhelming the production of healthy cells.
It typically occurs in individuals who are 50 years of age and older, with few cases in individuals younger than 40.
Common symptoms include a high level of calcium in the blood, decreased red blood cells, kidney failure, bone damage and pain and fatigue, but may vary from person to person. There are currently no curative therapies available for multiple myeloma. Therefore, there is a high unmet medical need for therapies addressing new relevant molecular.
Multiple myeloma affects approximately one to five in every 100,000 people worldwide each year. The five- year survival-rate for patients with the disease is about 44 per cent.
The Myeloma Beacon, an independent, up-to-date news and information source for the multiple myeloma community has listed Novartis's LBH589 among the five most compelling scientific findings and discoveries of 2013 in the field of multiple myeloma.
Myeloma Beacon works to improve the treatment, care, and support available to current and future multiple myeloma patients worldwide.
'I have tried to highlight the specific reason why each of these discoveries merits a place in the list. Some, especially the top five, have implications that I think extend beyond the actual finding, and I have provided this perspective as well,' notes Boris Simkovich.
Boris is the President of Light Knowledge Resources and Publisher of the Myeloma Beacon.
Atadja, who led the discovery team has accepted a full professorship at the new School for Biomedical Sciences of the University of Health and Allied Health Sciences (UHAS) in Ho, and is expected to play a leadership role.
Atadja has many years of experience in multiple phases of Oncology drug discovery, development and regulatory submission. He is an acknowledged pioneer in epigenetic drug discovery.
Atadja discovered the earliest HDAC inhibitors LAQ824 and LBH589 currently in phase III clinical trials and is leading the Novartis worldwide epigenetic programme with in-house projects and external collaborations in multiple disease areas.
He is the Founding Head of Drug Discovery and Oncology Translational Research at the Novartis' 3rd largest and newest R&D site based in Shanghai, China.
UHAS was established by an Act of Parliament (Act 828 of December 2011) as a public university in Ghana.
Atadja said drug discovery and development is an extremely difficult undertaking. The development cycle is long. It takes an average of 12 years to bring one drug into market. It is very expensive. It takes more than ,000,000,000 to bring one drug from discovery to the market.
'For the past four years I have been assigned by the Novartis Institutes to help build its Third largest drug Research and Development site in Shanghai China. In addition to building the research infrastructure and initiating drug discovery projects, one of the more gratifying parts of the job was the talent building process.'
Atadja did his Bachelor of Pharmacy (Medicinal Chem. Honours), University of Science and Technology, Kumasi Ghana 1980 - 1985; and from 1988 - 1990 M.Sc. (Magana Cum Laude in Pharmaceutical/Medicinal Chemistry), Hebrew University of Jerusalem, Israel and from 1991 - 1995 a Ph.D. in Molecular Oncology at the University of Calgary, Canada
Novartis is the only global company and employs approximately 133,000 full-time equivalent associates and operate in more than 140 countries.
GNA