One-term premium for NHIS killed by lack of funding - Tony Aidoo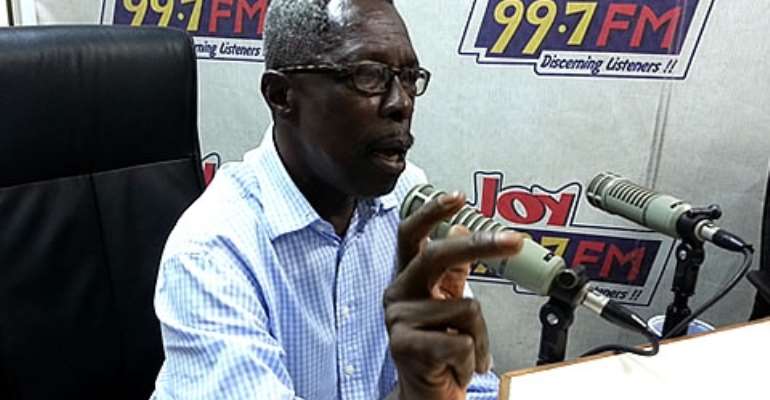 Ambassador-designate Dr. Tony Aidoo says government's hopes of implementing a one off subscription for beneficiaries of the National Health Insurance Scheme, have been dashed due to lack of continual funding.
Then in opposition, the National Democratic Congress ahead of the electioneering campaigns in 2008, promised to make the premium of NHIS a one-time payment, as part of its policy to expand the scheme's coverage and cater for the poor.
After a successful electoral victory, then president John Atta Mills tasked stakeholders in the health sector to deliberate on the feasibility of the implementation of the one-time premium payment. The stakeholders however, recommended the suspension of the policy on the grounds that it was premature.
Speaking Monday on the Joy FM Super Morning Show, Dr. Tony Aidoo disclosed that mathematical and statistical assessments of the proposal proved that it was unsustainable. He said unlike other jurisdictions where everybody is a contributor to the scheme, only a fraction of Ghana's population bears the cost while the larger majority get the benefits.
He said the imbalance will inevitably make the health insurance system run at a loss.
"But to overcome this you may want to increase the premium but if you increase the premium you will thereby also increase the hardship on the few that pays.
"Seriously there must be a second look at the National Health Insurance system. The inability to fund the system adequately is one factor that killed the one-term premium thing because it was found out [that]...it is not sustainable," he disclosed.
The Head of Monitoring and Evaluation at the presidency warned of dire consequences, should government fail to take critical look at the system and correct the disparity.
He also called for the need to step up efforts to check the hemorrhage of the revenue that goes into the coffers of the NHIA from the consolidated fund as well as corruption on the side of accredited service providers.
Health facilities operating under the NHIS say they are struggling to keep themselves in business as a result of the National Health Insurance Authority's inability to promptly pay claims submitted, some dating as far back as May, 2013. They demanded that the NHIA pay them their arrears up to January 2014.
But the NHIA on Monday announced, it has released GH¢104 million to service providers, covering claims for the months of August and September.
Stanley Adjei, Head of Researh at the Ghana Chamber of Pharmacy however, says the amount released cannot cover the operational costs of the service providers.