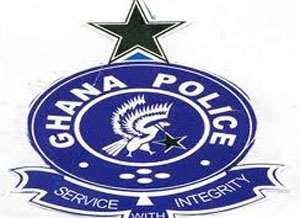 For his daring act of scaling a wall into a police station to steal a car battery, Agbesi Tunde, a tailor- apprentice, will spend the next two years behind bars after he was caught in the act.
The accused person was sentenced by an Accra Circuit Court when he pleaded guilty to stealing and was convicted by the trial judge, Francis Obiri, on his own plea.
The accused person who pleaded for mitigation of sentence said he was sorry and would not repeat his action.
The apprentice also said he was fathering a baby girl who would suffer immensely if he was incarcerated, and prayed the court to temper justice with mercy.
The trial judge consequently had Tunde convicted to one year for unlawful entry, two years for stealing, and an additional year for having one slab of Indian hemp in his pocket. All sentences run concurrently.
Chief Inspector Evans Kesse who narrated events leading to the arrest of the suspect said the complainant is a police officer, stationed at the Ministries Police Station in Accra, while the accused person is a tailor apprentice who resides at Arts Centre in Accra.
He said on January 3, 2014, the suspect scaled a wall into the Ministries Police Station where an Ash Geerly saloon car with registration GT 4759-13 was parked and opened its bonnet.
Furthermore, he stated that the accused person stole the battery in the car but was spotted by the police officer on duty who ordered him to stop but he took to his heels and quickly scaled the wall in an attempt to run away.
The prosecutor said the complainant raised an alarm, and other security personnel joined in the chase and consequently arrested Tunde.
In addition, he noted that a search conducted on the suspect yielded one slab of substance believed to be Indian hemp concealed in his pocket.
Explaining further, the police officer stated that the accused person admitted the offence in his caution statement and was subsequently arraigned before court.
By Fidelia Achama