Teacher jailed for defiling 13-year-old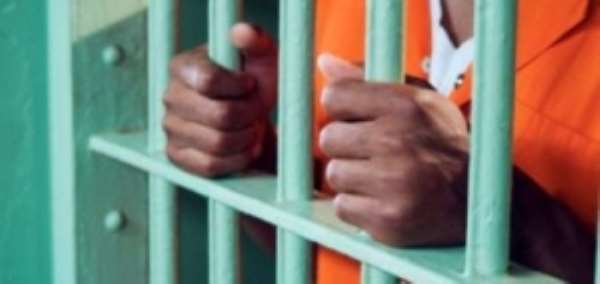 A 24-year-old teacher at the First Baptist Preparatory School in Agona Swedru has been sentenced to eight years' imprisonment for defiling a 13-year-old pupil in his room.
The teacher, Amos Nyarkoh, was charged with defilement. He pleaded guilty with explanation.
He told the Swedru Circuit Court that he had no intention of defiling the victim, but the victim lured him to commit the act.
 
Victim's visit
He stated that whilst he was sleeping, he felt someone fondling him and he woke up.
According to him, he realised that it was the victim (who had come to visit), who was doing that. Unable to control  his feelings, he had sex with her.
His explanation, however, did not convince the presiding judge, Mr Atta Sarpong, who entered a plea of guilty for him and accordingly sentenced him to eight years' imprisonment with hard labour.
The prosecutor, Inspector Emmanuel Ocran, had earlier told the court that the victim was a student at the school where the accused taught.
He said on February 1,2014, at about 2:00p.m., Nyarkoh invited her to his house and kept her in his room with a promise to escort her after the Ghana vrs Libya final match of the African Nations Cup (CHAN).
According to the prosecutor, during the match, the victim fell asleep and was awoken by severe pains after Nyarkoh had had sex with her.
The victim woke up around 3:00a.m. the following day and went home but her parents, who had searched for her the previous day,confronted her to find out where she spent the night.
The prosecutor stated further that the victim narrated her ordeal to her parents who lodged a complaint with the police. A medical form was subsequently issued to the victim for medical examination.
Nyarkoh was later arrested and after investigations, he was charged with the offence and arraigned.