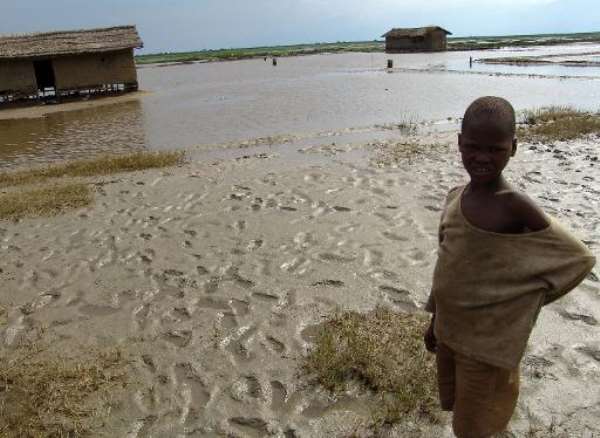 A displaced Burundian boy stands outside houses destroyed by floods at Gatumba, near Bujumbura on January 25, 2007. By Wfp (World Food Programme/AFP/File)
Bujumbura (Burundi) (AFP) - At least 51 people died in flooding and landslides in a night of torrential rain in Bujumbura, Burundi's Security Minister said Monday.
"The rain that fell in torrents overnight on the capital caused a disaster," the minister, Gabriel Nizigama said, adding: "We have already found the bodies of 51 people killed when their houses collapsed or were swept away" by the floods.