NANA ABA ANAMOAH CONDEMNS INDOMIE AS UNHEALTHY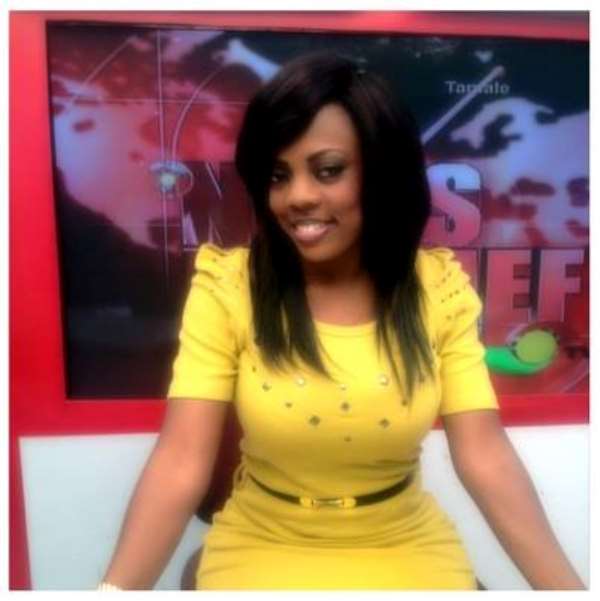 On Saturday 8th February 2014, during the presentation of one of TV3's programmes called, "Divas Show", the controversial TV presenter suggested INDOMIE noodles as one of the unhealthy foods Ghanaians indulge in lately.
This happened when one of the guests on the programme was trying to promote their event which is to take place on the 14th of February, 2014 (Valentine Day) and how they plan promoting healthy eating habits with patrons at the event and then Nana Aba intercepted his speech by suggesting INDOMIE as one of such junk foods people eat these days.
Too bad, it was a live TV programme and so, no editing magic then to correct her blunder.
The last time we checked, INDOMIE still sponsored a number of educational and child-developmental programmes on TV3. Could this negative publicity from a staff of TV3 be part of their post benefit package to INDOMIE for their sponsorships?
No doubt the late Komla Dumor will frown in his eternal resting place with such poor, unprofessional media ethics exhibited by one of his closest friends, Nana Aba who was among one of the first Journalist in Ghana who wrote very credible articles in honor of Komla.....celebrating his unequaled excellence in journalism, when the news of his sudden but unfortunate death broke up.
In every country, there are respective government agencies / authorities with the mandate of ensuring food and drug safety; Ghana is surely no exception as there is a reputable authority in Ghana established by Law of 1992, (PNDCL 305B) with the primary responsibility of ensuring the safety, quality and efficacy of all food and drugs manufactured, imported for consumption in the country. With such a legitimate body, can we ask if Nana Aba Anamoah is trying to assume or duplicate the statutory functions of FDA?