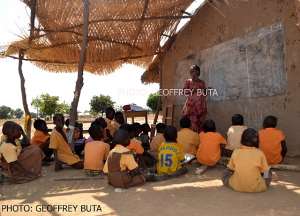 Over 240 pupils of the Niisbuiga Primary School at the Garu Tempane district of the Upper East Region continue to study under deplorable conditions where Kindergarten 1 class and 2 class are studying under a Shea Nut tree.
Worst of all, the rest of the lower primary class, from primary one to five share a death trap mud building almost collapsing where some of the pillars supporting the building are broken as shown in the photographs.
Most of the children sit on the bare sandy floor during classes hours, where others have to share the same table with their teachers and benches which are not educational friendly.
Mr. Philip Issaka the Head Teacher of the school revealed the pupils go home anytime the weather threatens for the fear of the school building collapsing on them.
He said the structure was constructed by the community members to allow their children to have access to education without walking for miles to other communities.
The downward trend of education in our area need an urgent attention to provide friendly educational environment for the children, he added.
The only school which serve the entire community has six teachers where all travel for about three kilometers from the township with the exception of the headmaster who needs to ride for ten kilometers to school every day due to lack of accommodation.
Mr. Issaka said, teaching and learning are halt where the children are been asked to go home when is about to rain due to the nature of the school structure to accommodate them.
According to him, it has been a normal practice for the children to carry the benches and tables to and fro before and after classes.
For Ms. Awindango Rose, the primary one teacher, despite the challenges, the teachers are bent on teaching the pupils to become responsible leaders in the future.
She emphasized that the situation ultimately is not conducive for effective teaching and learning, and therefore pleaded with the government to intervene with better and adequate infrastructure to enable them help the vulnerable children entrusted to them.
Ms. Awindango also called on Non-Governmental Organizations and institution to assist the school with educational material and a bore hole.
Mr. Albert Alazuuga, the District Chief Executive officer on a phone interview admitted the situation, but said a contract have been already been awarded for the construction of six unit classroom block which will soon commence.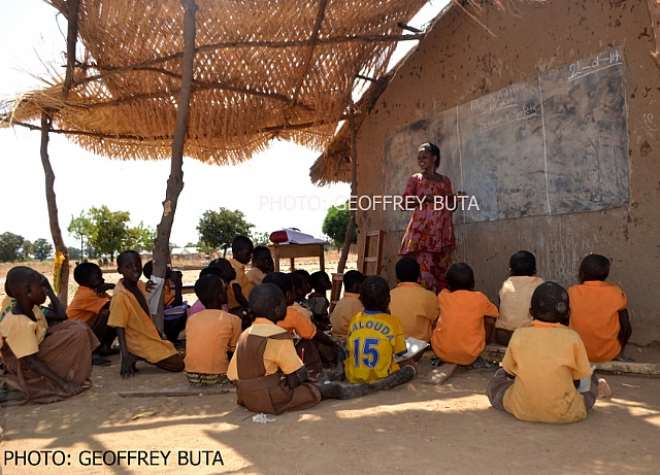 2014-02-08 215022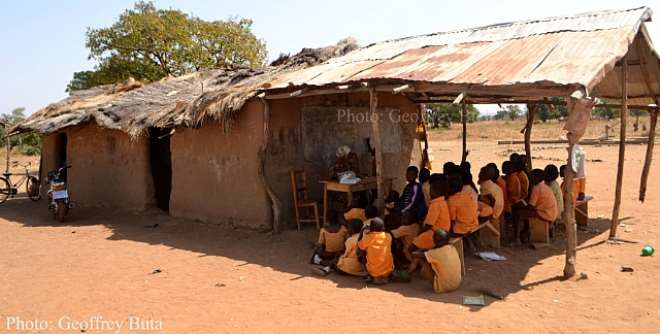 2014-02-08 214954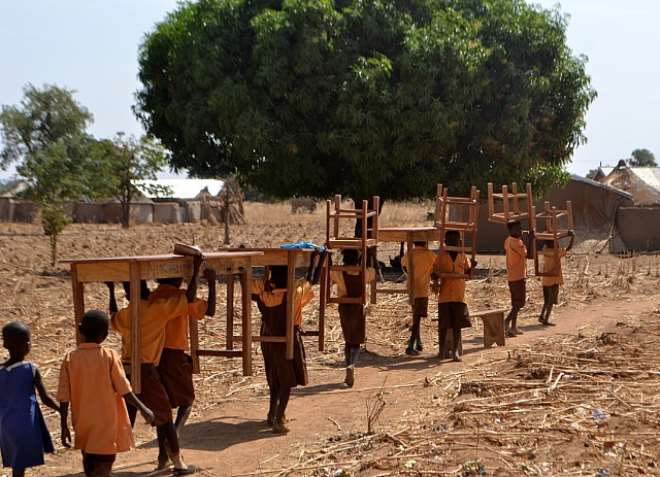 2014-02-08 213847