Kirsten rules himself out of England running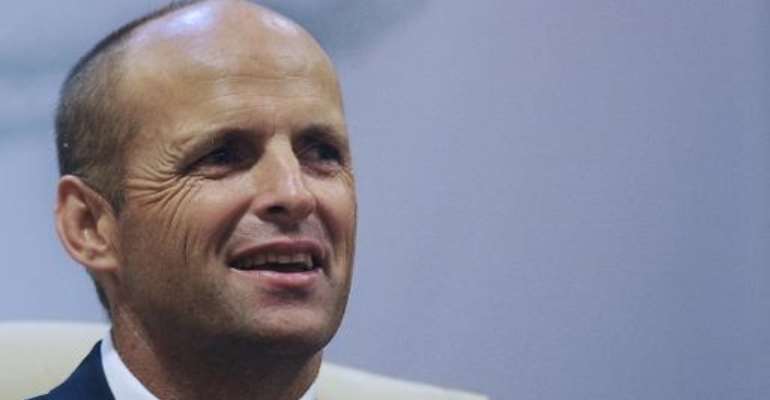 London (AFP) - South African Gary Kirsten has said he does not want to be considered for the job of England team director because of personal reasons.
The 46-year-old had been tipped by many as a potential replacement for Andy Flower, who resigned last week to allow the team to rebuild after their disastrous tour of Australia, where they lost the Test series 5-0.
The England and Wales Cricket Board (ECB) are said to be looking for someone who can lead the team in all three formats of the game, but former batsman Kirsten said his personal situation meant he could not be the man for the job.
"It would have been a great challenge, it's a high-profile sport. Whenever I've toured England I've always been amazed by the following," he told Sky Sports.
"It's a pressurised sport and I think Andy Flower over many years did an exceptional job.
"I had many chats with Andy and I enjoyed his way. I have often wondered whether I could go in with my coaching philosophies and thinking that it could work within that environment.
"I would have enjoyed the challenge, like I would any challenge that I take on.
"I'm taking on the IPL (Indian Premier League) team the Delhi Daredevils - thank goodness it's a shorter period of time - but I'm looking forward to that challenge and the one thing I'm really looking forward to is working with some Englishmen, some Australians, some West Indians maybe, some South Africans and Indians."
Limited-overs coach Ashley Giles is another leading contender for the job, although he fared little better in Australia as the team slipped to 4-1 and 3-0 defeats in the one-day and Twenty20 series which followed the Ashes.
Whoever takes charge will be without the services of star batsman Kevin Pietersen, whose England career came to an abrupt end this week after officials announced they'd "unanimously" wanted to rebuild the side without him.
The 33-year-old was left out of the squads for both the upcoming one-day international tour of the West Indies and the World Twenty20 in Bangladesh.