Farmers must spray their farms to increase yield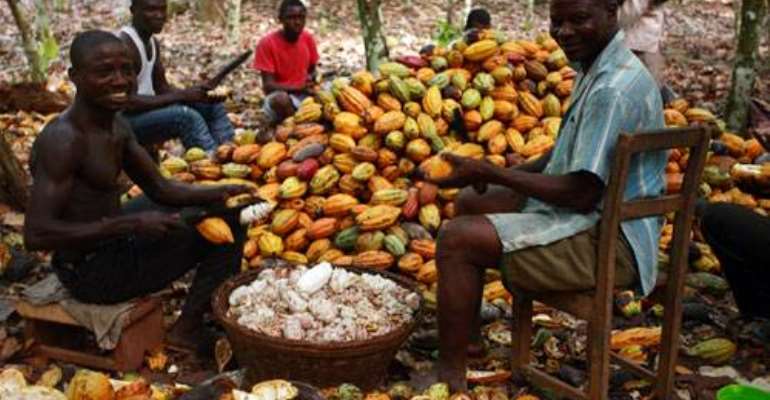 Brekumanso (E/R), Feb. 5, GNA - Mr Sam Quartey, a clerk of the Produce Buying Company (PBC), has urged cocoa farmers in the country to apply recommended insecticides on their cocoa farms.
Mr Quartey of the Brekumanso PBC in the West Akim Municipality who was interacting with some farmers in the area on Monday, stressed that cocoa farmers must spray their farms regularly.
He noted that the practice would ensure that the country continued to merit the premium placed on its cocoa beans, adding that the mass cocoa spraying exercise embarked upon some years back, could help increase the crop yield if farmers embraced it.
Mr Quartey said the practice where most farmers used unapproved chemicals to control capsid; black pod and pests was not healthy.
He expressed concern that some cocoa farmers failed to allow their farms to be sprayed, although they were infested with the capsid virus that destroy cocoa beans.
The clerk urged farmers to clear their farms before spraying the cocoa beans, so as to have high yields, and noted that the swollen shoot disease was hampering the efforts of cocoa farmers.
GNA