Swimming Association chief appeals for massive investment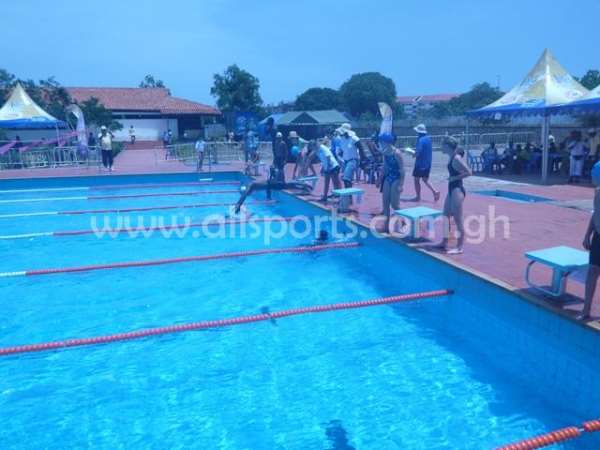 By Prince Dornu-Leiku
Ghana can achieve a lot and win more laurels in Swimming if the sport can enjoy a little bit more investment, according to Theophilus Edzie, President of the Ghana Swimming Association (GSA) who is calling on corporate bodies to supplement government efforts.
Budding talents have emerged in the water sport in recent years with female swimmer, Ophelia Swayne among the biggest achievers but the GSA boss insists there is a huge depth of massive potential that can be tapped and harnessed if the association can get more infrastructural and financial support. He says these challenges are affecting their training and preparations for the upcoming Commonwealth Games.
"It's not easy because the only pool we use is under renovation so we have to pay per hour to use someone's private property for training. We need more time to train but the more time we spend, the more we pay. We don't have that much money and even going all the way to Legon for training takes time and doesn't give is much time to do what we have to do," Mr. Edzie lamented to AllSports.com.gh.
Despite all the shortcomings, Mr. Edzie is confident the about four boys and one girl who will represent the country at the Games in Glasgow in late July will not disappoint even if they don't eventually bring home medals.
"They are doing very well. The girl, Ophelia Swayne won gold and silver when we went for a tournament in Nigeria recently. The boys also came very close and with a little more quality training time and competition, the sky should be the limit," the Ghana Swimming Association chief said.
He added, with poise: "We expect to come close to the medal zone and possibly nick one or two but what I can assure is that we'll do well and in future we'll definitely win more medals for Ghana. Yes we can."
The post Swimming Association chief appeals for massive investment appeared first on Latest Sports News & Interviews For Football, Boxing, Athletics and Ghanaian Related Sports | Allsports.com.gh http://allsports.com.gh/2014/02/06/swimming-association-chief-appeals-for-massive-investment/ . http://allsports.com.gh