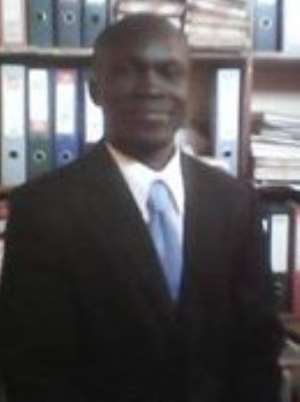 President and Founder of the New Discovery Ministry, Rev. Sena Kwaku Paul, has challenged Christians to win more souls for Christ as part of their responsibilities.
He said evangelism should be taken up by Christians in order to be able to spread the word of God and also in return win more souls to expand the Kingdom of God.
Rev. Sena Paul was speaking at a youth Evangelism Programme initiated by the church to help strengthen the youth in God's ministry and also teach them of the importance of evangelism.
He said the youth are the targeted group because they have the power and energy to move around to do the work of God since they may not have strength to do so at their old age.
According to him, the youth needs God's guidance and knowledge in order to overcome the current negatives of westernisation which has affected the attitudes of most youth negatively.
Rev Sena Paul, was however worried, that most youths now engaged in attitudes like smoking, fornication, alcoholic abuse and others which in most cases lead to total destruction.
He, therefore, called on churches and other religious bodies to help in the transformation of the youth who are now seen to be future leaders.
The man of God disclosed that his ministry had branches in the Eastern, Western Greater-Accra regions but he said plans were underway to extend to other regions.
He therefore called churches and schools to contact the ministry on 0208971935 for resource persons during durbars and workshops.
The spokesperson, Rev John Nkum Boateng also pledged the ministry will do its best to groom responsible future leaders.
He further urged Christians to let their lifestyle become good examples to others.