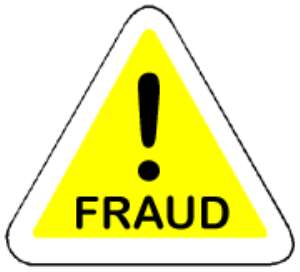 ...They paid for a "Mirage Conference" Five Ghanaians have been allegedly duped $550, which is over ¢4.675m through internet fraud.
Speaking to the ADM yesterday, the leader of the five, Mr. Edward Ofosuhene said the money was part payment for a four-day international conference in the US and Guinea-Bissau.
Disappointed Ofosuhene said after going through the registration process online and paying the amount through Western Union Money Transfer, the dubious organisers, Global Welfare, directed them to the US Embassy in Ghana for their visas.
Mr. Ofosuhene and three of his colleagues, who refused to disclose their names, had their hopes of getting to the US dashed last Tuesday morning when an information officer of the United States Information Service (USIS), Zainab, told them the Embassy has nothing to do with the conference and its organizers.
An e-mail dated Wednesday March 3rd 2004 and signed by the head of the alleged company, Madam Rita Gilbert said among others, "You will get your visas from the American Embassy in your country of residence.
We will forward your documents to the Ambassador for endorsement; you will get your visas through the Consular Section."
The conference was supposed to have taken place from 17th to 20th of this month in the US and 23rd to 27th in Guinea-Bissau.
Mr. Ofosuhene told the ADM it was through a pen-pal in the US, Jane Scott, who claimed she is a member of the US Youth for Peace, that he came to know of the now mirage conference. In the last of her numerous e-mails to Ofosuhene dated February 20th 2004, she said, "I just want to inform you that I will be coming to Africa soon because our youth are coming to participate in an international combined conference that will be taking place in US and Guinea-Bissau in Africa."
She said if Ofosuhene was interested he should get four others and to "contact the conference organisers via their tele/fax numbers 4728 or 18016849881 or by e-mail [email protected] to tell them that " a friend of yours who is a member of the US Youth for Peace referred you."
The victims said initially they were highly convinced that the organisers were genuine because "the invitation letter stating the object and other issues concerning the conference had contact details and even the insignia of Coca-Cola Beverages and Red Hod and Blues as sponsors."
He advised the public to be on the look out for people "who come in a very convincing way."