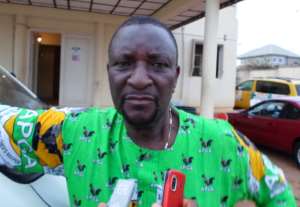 Chief Mike Kwento, Anambra State APGA Chairman In The Camp Of Chief Victor Umeh
Following the recent court judgement which upheld last year's election of Chief Maxi Okwu as National Chairman of APGA, confusion was recently unleashed in Awka, Anambra State Capital, over which would hold sway between Okwu and Umeh factions.
Orient Daily, however, observed that Hon Shedrack Anakwue Ag. State Chairman of the Maxi Okwu faction of the party presided over a meeting of party stalwart at King David's Hotel in Awka on the same day Chief Mike Kwentoh, State Chairman of the Umeh faction held a similar meeting at the party Secretariat opposite Government House, Awka.
Members of the party from the 21 LGAs of the state attended the two events. This was even as the Okwu camp indicted all those who were found at Kwentoh's.
Arising from its meeting, 21 members of APGA loyal to Chief Anakwue's faction issued communiqué passing a vote of confidence on Chief Maxi Okwu as its National Chairman, Mr. Peter Obi as its National Leader and Hon. Shedrack Anakwue as its Acting state Chairman.
The Communiqué, adopted and unanimously signed by the 21 members drawn from 21 local government areas in Anambra state, expressed happiness that the party has finally returned to peace after being maltreated by its "former NEC and State Executive".
It extolled Gov. Obi, the outgoing governor, as having brought sanity into the party, but stating that some (unnamed) persons hijacked and enslaved the party for years.
"We are proud of our state governor. He has taken our party to a great height. He took the state to an enviable height.
They also condemned what they termed "highhandedness of Chief Umeh and his executive who they said were never interested in reconciliation and reintegration of new and old members, but only cared to remain in power forever. "The past executive has been in power for over ten years now without achieving anything", it said.
In a speech, Hon. Shedrack Anakwue, who said that the National Executive of APGA led by Chief Okwu including the state government has elevated him from being Deputy state Chairman of the faction to its Acting state Chairman as a result of "little problems it has with its Chairman, Chief Egwuoyibo Okoye", added that he called for the meeting to formally inform them of their stand.
He said that all the APGA stalwarts in the country including Governor Obi and Chief Sylvester Nwaobu-Alor endorsed the meeting; "that was why I advertised it in both print and broadcast media". He added that his leadership will focus on "justice, equity and fairness" unlike Umeh's dispensation "whose administration has irritated almost all the members at all levels".
While reiterating that the party had suffered set-back due to its previous leadership, Chief Anakwue called for cooperation with members, pleading with the aggrieved to forget the past and join hands with them to forge ahead so as to ensure peaceful end of Obi's tenure as well as a hitch-free incoming Obiano's dispensation in order to sweep all elections into state and federal legislative arms of government next year.
The party leader unfolded his plans to embark on statewide tour covering various zones, council areas and wards with intent to reconciling its warring members, vowing that six months is too much for him to reposition the party in accordance with dreams and visions of its spiritual leader, Late Odumegwu Ojukwu.
Reacting after its factional sitting, Chief Mike Kwento, Anambra state Chairman of APGA loyal to Umeh's, described Okwu's state camp as "the product of political and judicial rascality".
His words: "I am not a legal practitioner. But don't mind them. That is political and judicial rascality…you can see the team of policemen in our meeting. Don't you know that if our gathering was illegal, the state government could have ordered them to stop us? But reverse is the case. That entails that we are still at the helm of affairs. It is an internal affair. The crisis is not yet hot as the former which prevented us from making use of this state APGA secretariat. We held our meeting in a peaceful atmosphere here, while they hosted theirs earlier today in a hotel or so. We have re-appealed the judgment".
While informing that most party leaders at his meeting just returned from Hon. Anakwue's meeting held earlier, Chief Kwento said: "That is why I am telling you that it is an internal affair. We shall resolve the issue as soon as possible".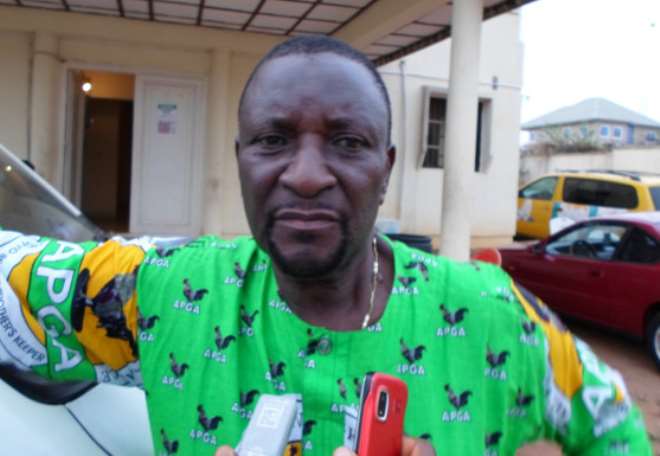 Chief Mike Kwento, Anambra State APGA Chairman In The Camp Of Chief Victor Umeh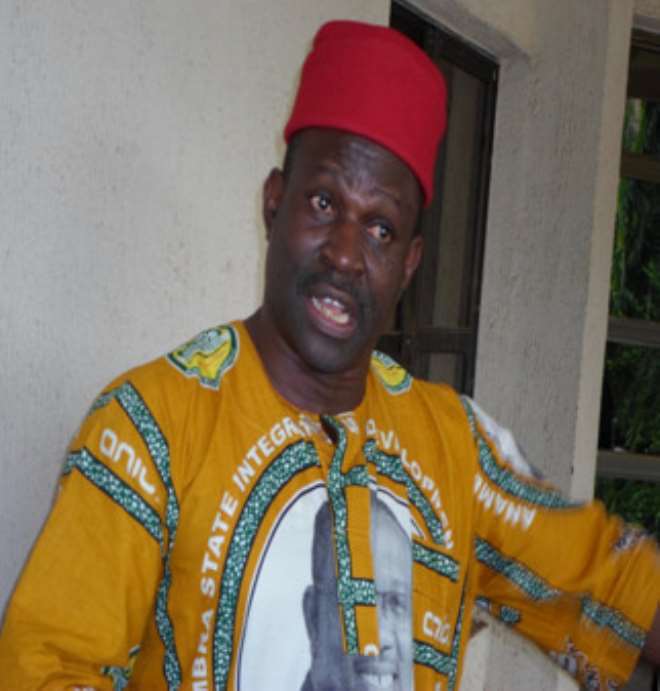 Hon. Shedrack Anakwue, Anambra State Factional Chairman Of APGA, Loyal To Chief Maxi Okwu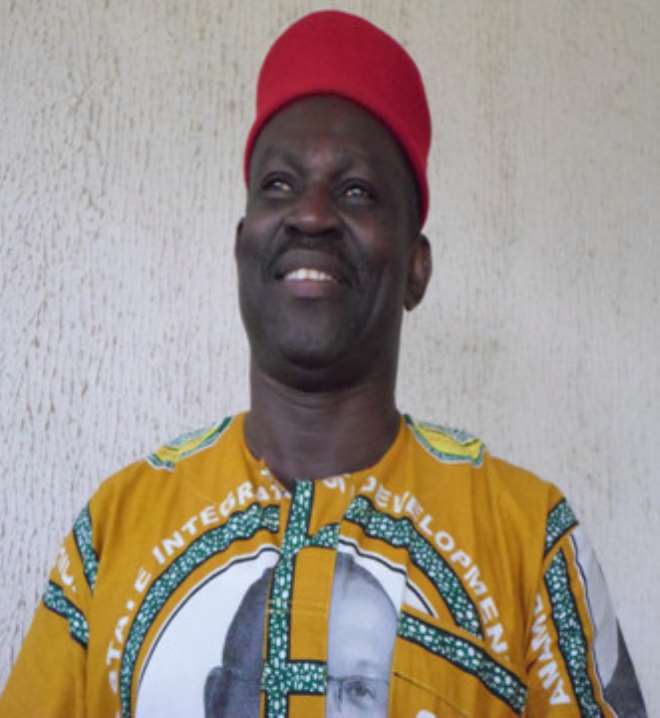 Hon. Shedrack Anakwue, Anambra State Factional Chairman Of APGA, Loyal To Chief Maxi Okwu