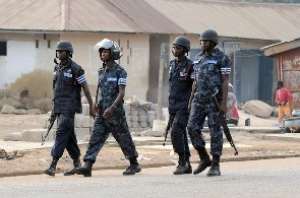 Two drivers have been killed by Police while demonstrating over bad roads in Kenyase - Antowa in the Ashanti region.
The deceased are among seven drivers allegedly shot at by the Police during the demonstration.
The other five are on admission at nearby hospitals.
The drivers blocked roads and set up bonfires thus obstructing traffic to the regional capital Kumasi.
Hundreds of passengers were stranded as a result of the demonstration.
A Local reporter, Hafis Tijani who was with the demonstrators said Police personnel from Kenyase who were at the scene and could not disperse the demonstrators called for re-enforcement from the Buffalo Unit who were said to have fired teargas and warning shots to disperse the crowd.