Duncan-Williams' prayer to save cedi is comic relief - Tony Aidoo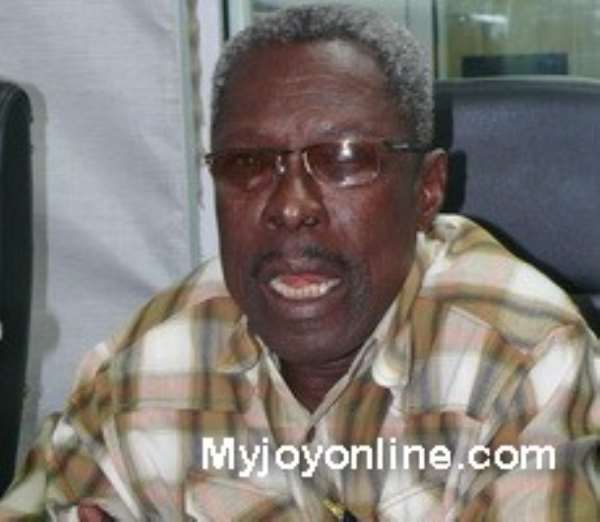 Ambassador-designate, Dr. Tony Aidoo has described as "comic relief", a prayer by Archbishop Nicholas Duncan-Williams to save the local currency which is falling at a meteoric speed.
The General Overseer of the Christian Action Faith Ministries (CAFM) on Sunday led his congregation to pray fervently for the recovery of the fast depreciating Ghana Cedi.
"…I hold up the cedi with prayer and I command the cedi to recover and I declare the cedi will not fall; it will not fall any further. I command the cedi to climb. I command the resurrection of the cedi. I command and release a miracle for the economy".
The US dollar, which sold at Ghc2.20 on the local foreign exchange market before Christmas last year, now sells at Ghc2.60. The British pound, which sold at Ghc3 now sells at Ghc4.20. The euro and CFA are also selling at Ghc3.50 and Ghc4.80 respectively.
The rate of fall of the local currency has baffled managers of the economy and frustrated businesses that import products and students pursuing international programmes that make dependent on foreign currencies.
The Archbishop Sunday prayed for among other things, the stability of the cedi.
But speaking Monday on the Super Morning Show on Joy FM, Dr. Tony Aidoo said the act by the Archbishop "is a big problem for us because it goes to enforce the [un-developmental] attitude of Ghanaians".
"We woke up this morning to hear from Archbishop Duncan-Williams that he commanded the cedi [sic] to come down. At best it's a comic relief," he said.
"...Is he going to command the people [traders] at Abossey-Okai not to go to China and Japan to import the spare parts? How is he going to feed those people?...What kind of attitude is this?"
The Head of Policy Monitoring and Evaluation at the presidency maintained that, "For us to change the economy we need to cultivate a developmental culture; that's the starting point [and] it's a way of life".
"...In any society which has excessive religiosity...you attribute everything that is positive to God and everything that is negative to the devil...and  then you become vulnerable to exploitation of the clergy".
"It is only lazy people who become excessively religious because they want to transfer their responsibilities to others to solve," he asserted.
Dr. Tony Aidoo believes that attitudinal change and a change in the structure of the economy what required to stabilise the cedi and not prayers.