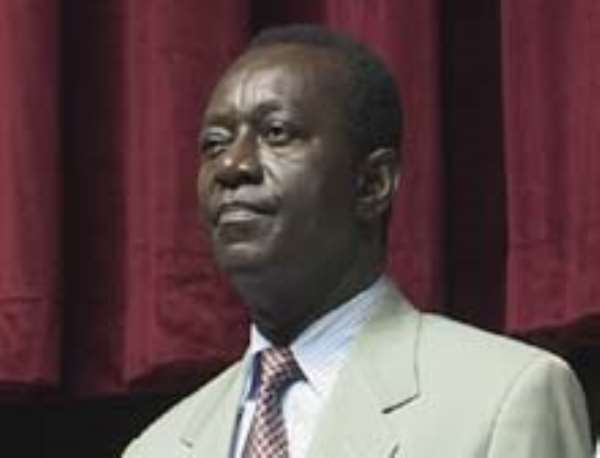 According to a local FM station, there is some disquiet among personnel of the Ghana Air force over what some say is the inconsiderate use of resources by the defence minister, Dr. Kwame Addo Kufuor. The FM station - JoyFM - has picked up complaints that, at a time when the air force is operating on a thin budget with severe cost-cutting measures the minister has been engaged in reckless use of air force planes on his travels across the country. Among the complaints is the minister's recent trip to Sunyani for which an air force plane, Fokker 27, which was being used in a training programme for cadets in Tamale was ordered to fly down to Accra to pick the minister.
However, the sources say the minister, younger brother of President Kufuor declined to fly in the aircraft and rather chose to fly in the Fokker 28 plane.
The plane returned that same day for the vice president Alhaji Aliu Mahama who was visiting Kumasi.
The sources said the next day Friday the 19th The F-28 was ordered to return to Kumasi to lift the defence minister to Accra about the same time when the other aircraft, F-27 was flying the remains of the late Justice Afreh to Kumasi.
The sources questioned why the minister could not be flown back to Accra in the F-27, which conveyed the remains of the late justice but had to order another aircraft.
Joy FM's enquiries at the defence ministry revealed that such flights for civilian VIPs are part of the schedules of the air force pilots, a practice that has been going on for years.
However, the aggrieved personnel argue that at a time when expenditures have been cut down considerably there is no justifiable reason for the defence minister to indulge in such wasteful use of resources.
They also complained about inadequate resources including poor storage facilities for expensive flight equipment, a reduction in fuel for ground support and the lack of basic stationery like white board markers.
One source revealed that between Januaray and February this year the air force run out of its regular OMD 40 engine oil, which badly affected its operations.
There are also some complaints about personnel being made to undertake task orders for private functions of senior government officials.
Several attempts to contact the minister or senior officers at the defence ministry have failed to yield any response. Joy News investigations are continuing.