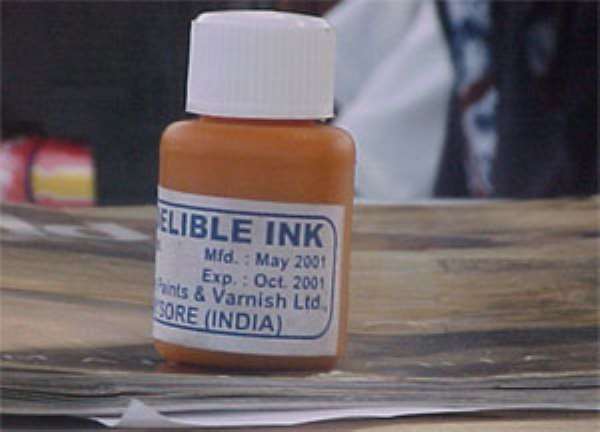 The opening of the voters Register ahead of this year's Presidential and Parliamentary elections is being confronted with a number of problems. In the Brong-Ahafo region, the people of Badu a Town in the Wenchi District, have refused to register and have also refused to offer registration officials a free hand to work. In some cases registration materials in neighbouring towns have been seized because of the feeling that the common cause was being betrayed. The dispute at Badu follows the decision of the Government to site the capital of the new Tein District elsewhere and not it Badu. In a spontaneous manner, registration officers and their assistants throughout the Country, either abandoned post or seized vital registration materials in a hand twisting bid to get the National Electoral Commission to top up increase their meager allowances for the two week exercise. Just a day after the EC announced the increment, yet another problem has reared its head up.
There are increasing complaints in Sunyani from both registration officers and party agents about the durability of the consignment of Indelible ink being used at a lot of registration centers.
A survey conducted round some registration centres within the Sunyani Municipality by Space FM showed that part of the consignment of the Ink sent to the Brong-Ahafo Region was part of an old stock which had expired.
Most of them we examined bore manufacturing dates of May 2001 and the expiry of October the same year.
Some consignments have no manufacturing date with only a stamp indicating 2000. Some were manufactured in July 2002 and expired on January 2003.
At one center, the registration officer complained that since the registration started about seven days ago, they have been compelled to use expired indelible ink on the nails of eligible voters. These expired permanent marking fluids because they have expired, have lost their potency.
In some cases soon after application, the fluid instead of staining the nail easily run off.
Some people who registered about three days ago at the affected centers had nothing on their fingers to show that they have registered, making the possibility for double registration very high.
Officials we spoke to during our rounds later said they had just been issued new bottles of Indelible Ink manufactured in January 2004.
When the Brong Ahafo regional director of the EC, Baba Sulley, was contacted, he admitted that they had a quantity of old stock that had been distributed alongside the fresh stock. He gave the assurance that commission will work at correcting the anomaly.