Watch Obama vs Tweeaa DCE: How two politicians respond to heckling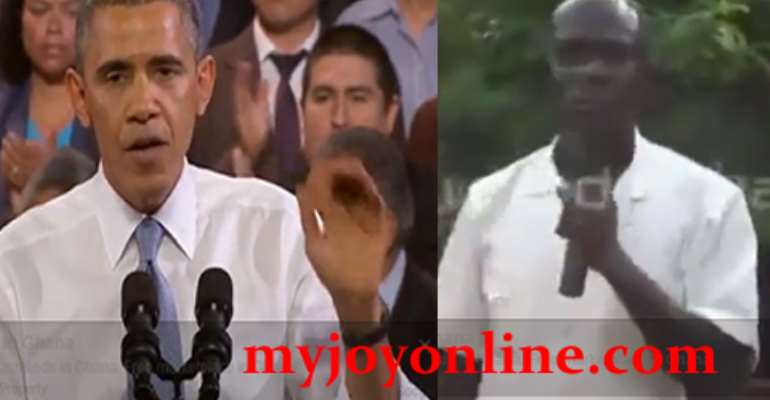 In a video that demonstrates the importance of keeping your cool as a politician, Ghana's public speaking rooky, Ahafo-Ano South District Chief Executive (DCE) Gabriel Barimah goes up against oratorical heavyweight champion of the world, U.S President Barack Obama.
President Obama speaking on immigration in a public town hall meeting was interrupted several times and faced chanting from a visible young man and some youths standing a few rows behind him. 
But in the coolest fashion, he responds by addressing the very concern of the heckler saying shouting doesn't change laws, lobby does.
Ghana's short-circuit temperament of a DCE could say none of that when he goes up against a barely audible chuckle from an invisible member of the audience.
Watch