Family of burnt couple demand justice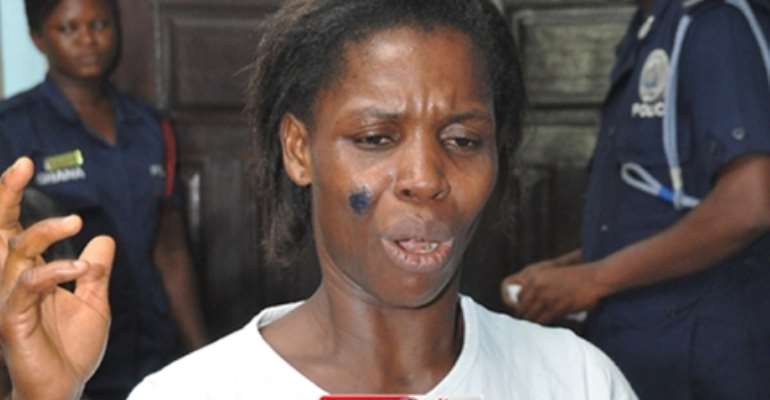 The family of a man who was burnt to death, together with his wife and a 2 year old child at Tantra Hill here in Accra are demanding swift justice.
Peter Amos Asobayire, 35; his wife, Felicity Asobayire, 25, and their two-and-a-half-year-old daughter, Sarah Asobayire, were burnt beyond recognition after the suspect, Afua Badu set her ex-husband's home on fire Sunday night.
Felicity Asobayire had just arrived from Tamale to stay with her husband in Accra. It was her first night at the Tantra Hill residence and it was to be her last.
Police in Accra have arrested 33 year old Afua Badu and charged her with murder after she allegedly set the Tantra Hill residence ablaze, killing the three.
Brother of the deceased, Tanko Asobayire told Joy News' Beatrice Adu the suspect was not happy that her husband had remarried and sought revenge.
Adu visited the burnt home early Monday and reported the situation is disheartening.
Parts of the charred bodies of the victims could be seen in their bedroom, completely destroyed by the fire.
The electrical cables in the room have all been burnt. Tanko Asobayire said the suspect must be prosecuted immediately.
Tanko, unemployed, also appealed for support to be able to cater for the kids left behind by his late brother.
Residents at Tantra Hill have been left devastated by the incident.
They have also called for a quick prosecution of the suspect.