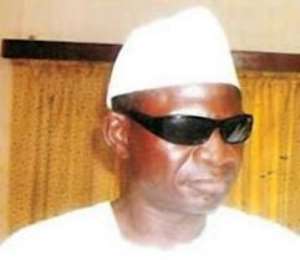 AN 11 – year – old primary four pupil of Adomanu Roman Catholic Primary School has been installed chief linguist at Adansi Adomanu in the Adansi-North District of Ashanti, under the stool name, Nana  Akyina Kwarteng II.
Known in private life as Yaw Kwarteng II, he succeeds Nana Takyi, who passed on a year ago after serving for 38 years.
It was a memorable occasion as the teenager swore the oath of allegiance to the Adomanuhene, Nana  Asirifi Asare II.
Nana Asirfi  Asare  advised  the  new  chief linguist  to take keen interest in his education  as  well as  his ' new position  as chief linquist ' .  The Adomanuhene stressed' that at  your tender  age  you should  not  take  pride  in  your  traditional  position  to the  neglect of your educational pursuit.'
Among  the  Cheifs  present were Nana Wireko Kyenkyehene (Krontihene), Nana Appiah Korang  Awere II (Akromehene), Nana Oduro Akwatianin (Gyaasehene), Nana Osei Bobie (Adontehene),  Nana Owusu Sekyere ( Sanaahene)  and Nana Kofi  Nti  ( Edubiasehene  Kyeame).