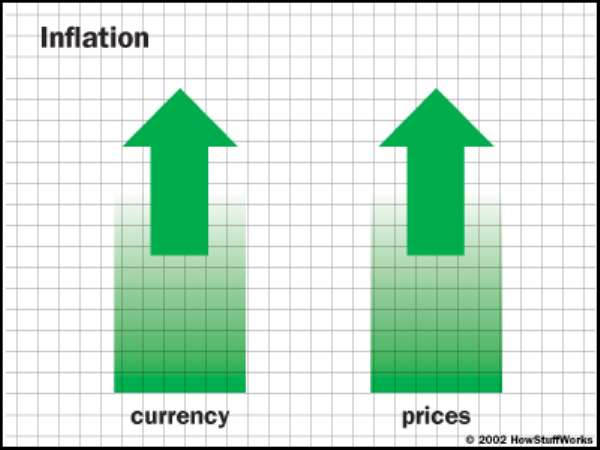 Accra, March 19, GNA - The year-on-year rate of inflation dropped from a record high of 30 per cent in April last year to 11.3 per cent in February, the Ministry of Finance and Economic Planning said on Friday. Dr Samuel Nii Ashong, Minister of State responsible for Economic Planning, who announced this, said the Treasury bill rate had also declined from their peak of 36 per cent in the middle of last year to 17 per cent.
The Minister was speaking at a ceremony at which Vice President Aliu Mahama inaugurated the HFC Bank, at its newly constructed Foreign Branch Office at Ambassadorial Ridge, Accra.
HFC Bank, which has entered into partnership with Union Bank of Nigeria, was given a universal banking licence in November last year to deal in a wide range of financial products.
Dr Ashong said the positive developments in macro economic environment coupled with the stabilization of the cedi against the dollar, were indications that the Government would achieve its target of single digit inflation.
The cedi has so far depreciated against the dollar by 0.6 per cent, giving hope to the realisation of an annual target of 3.6 per cent. Dr Ashong, who attributed the success of the reduction in Treasury bill rate to limited borrowing by the Government from the Central Bank and other prudent measures, urged financial institutions to duly respond to the change by reducing their lending rates.
He said: "To put it bluntly, the era of high returns from risk-free Treasury bills is practically over. Banks in Ghana now have to play the role that banks are traditionally known to perform.
"Banks must search for and nurture customers and businesses that can consistently discharge their financial obligation to them as financiers."
Dr Ashong asked them to particularly assist small and medium scale enterprises to become competitive.
He condemned the poor delivery of services and discourteous handling of customers at banking halls and urged bank staff to be friendly and to exhibit a high sense of integrity.
He announced that the Executive be laying before Parliament, a Long-Term Savings Bill for workers and self-employed persons, a new Foreign Exchange Bill to replace the Exchange Control Act, 1961 and the Cheques Bill to encourage the use of cheques and other payment instruments.
The legislative reforms, he said, were aimed at creating the conducive environment for businesses to thrive.
He commended HFC Bank for its partnership with Union Bank of Nigeria, saying it would strengthen regional integration.
Dr Paul Acquah, Governor of the Central Bank, commended HFC for its ability to successfully mobilize internally generated funds.
He, however, advised the Bank to aim at delivering its services at comparative prices and reasonable tariffs in addition to its mission of "becoming the leading mortgage financier, commercial and investment bank of first choice, widely acknowledged for excellent customer care and innovation."
Dr Acquah said customers were dissatisfied with the high charges, tariffs and fees of commercial banks and called for interventions and innovative products to earn extra income to reduce the dependence on fees and tariffs.
Dr Stephanie Baeta-Ansah, Managing Director of HFC Bank, said from an initial capital of 60 million cedis in 1991, which financed four mortgages at 28 million cedis, the Company had grown to own assets in excess of 512 billion cedis.
"We received our universal banking licence on 27th November 2003, but ended the year with an impressive pre-tax profit of 19.4 billion cedis," she remarked.
She said the Company would partner other experienced banks to syndicate loans and facilities to corporate customers, using medium and long-term funding to support the packages offered to mutual customers. HFC Bank is the third Bank in Ghana to receive a licence for universal banking, following ECOBANK and Merchant Bank. Stanbic got its licence in December 2003.
Banks must have at least 70 billion cedis to qualify for the licence.