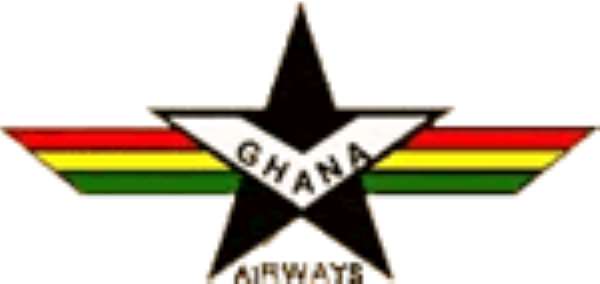 2004: Crew member arrested at Heathrow - Cocaine 2003: Three crew imprisoned in New York - Money laundering 2002: Crew member imprisoned 10 years in Dusseldorf Chronicle Intelligence has gathered that airports in Germany, United States and the United Kingdom have been put on red alert to look out for Ghana Airways flight attendants, as emerging conduits for drug trafficking and money laundering from West Africa.
Last Sunday, a Ghana Airways cabin attendant, Mr. Michael Amoah Grantson, was once again arrested at Heathrow airport in London by Her Majesty's Customs officers in UK for 'smuggling" a substance suspected to be cocaine.
Late last year, three flight attendants were arrested in New York by US customs officials after they stormed the tarmac and requested to search the Ghana Airways crew. The crew were said to have been involved in money laundering.
The three flight attendants were arraigned before a new York City court for possessing an undeclared amount of $40,000. The three included Patrick Dickson Aboagye Wiafe and another unnamed cabin member.
Chronicle Intelligence has confirmed that Grantson, who was on flight GH 771, was arraigned before a London court last Monday and remanded in custody until the end of this month when the case will be heard.
In 2002, another Ghanair flight attendant was also busted in Dusseldorf, in a drug related incident, when drug dealers allegedly engaged her to carry a quantity of drugs for a commission. She was sentenced to10 years term in a German prison.
Ghana Airways officials yesterday confirmed the story of Grantson in an interview with The Chronicle yesterday and added that their UK office has made contacts with UK Custom officials who have confirmed the story.
They however told The Chronicle that Her Majesty's Customs officials have told their office in the UK that it was too early to disclose anything concerning the case because it was still under investigation. The airline could not give the quantity of the "smuggled substance."
"As at yesterday, Her Majesty's Customs told us that they could not disclose anything concerning the case except that Grantson had been arrested for smuggling a substance."
According to Chronicle sources, the case was mentioned in court, where formal charges were expected to be read.
Meanwhile, Grantson is said to have admitted carrying the substance and promised his cooperation in naming his accomplices, who are said to be highly placed.