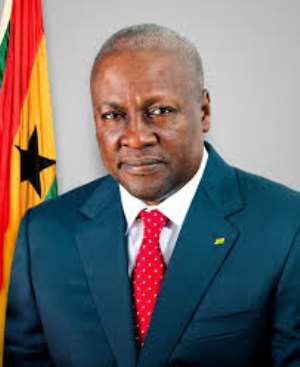 Like two old friends whose ties run deep, Ghana and Morocco have come a long way since 1961 when Ghana's first President Osagyefo Kwame Nkrumah and Morocco's King Mohammed V played crucial roles in the formation of the Organisation of African Unity (OAU, now African Union or AU) through their strategic leadership of the Casablanca Group.
The Casablanca Group which also comprised Algeria, Egypt, Guinea, Libya and Mali pursued a radical, progressive stance in the then burgeoning Africa emancipation struggle, and shared values on the question of African unity, which culminated in the founding of the Organisation of African Unity (OAU) in 1963.
Ghana and Morocco have also been important members of the non-aligned movement since 1961.
Morocco proclaimed the principle of non-alignment immediately after independence in and subsequently launched a struggle for the evacuation of foreign troops from the country as well as the closing of foreign military bases. In 1961, the last French troops withdrew from Morocco. In 1963, the United States was also compelled to close its military bases in Morocco.
Similarly, Ghana, at independence, adopted a policy of non-alignment with any of the major world powers; but rather adopted a pragmatic outlook in seeking economic cooperation with a number of countries, both in the East and West.
Both countries are equally committed to good neighbourliness, regional economic wellbeing and maintenance of peace and security locally and in the sub-region and beyond so much so that they are among Africa's leading contributors of military troops involved in UN peacekeeping operations.
But in 1979, Ghana did the unthinkable by recognising the Sahrawi Arab Democratic Republic (or Western Sahara), a nebulous entity with no physical territory, and which claims to exist on Morocco's southern provinces.
Western Sahara was first placed, by Moroccan demand, on the UN list of territories to be decolonized in 1965, when it was still a Spanish colony. It has retained that status due to the persistence of the conflict. The UN has been involved since 1988 in trying to find a solution to the conflict through self-determination. In 1988, the Kingdom of Morocco and the Polisario Front agreed to settle the dispute through a referendum under the auspices of the UN that would allow the people of Western Sahara to choose between independence or integration with Morocco. In 1991, a ceasefire was agreed upon between the parties, contingent on the referendum being held the following year. Due to disputes over voter qualification, the vote has still not been held; and Morocco made it clear in 2000 that thenceforth it will not consider any option leading to the independence of the territory, but rather proposed autonomy within Morocco. Lately, the UN has argued for negotiations between Morocco and the Polisario Front to resolve the deadlock, culminating in the Manhasset negotiations.
In 2001, Ghana froze that recognition, only to unfreeze it again in 2011.
Presently, however, the Sahrawi Arab Democratic Republic (SADR), which had enjoyed recognition from 84 UN member-states now enjoys that same privilege from only 46, the remaining 38 countries having either "frozen" or "withdrawn" recognition for a number of reasons.
Also in the African Union (AU), to which it gained full membership of in 1984, only Ghana and 18 others of the AU's 53 members still recognise the republic that has no physical territory.
Similarly, upholding Moroccan "territorial integrity" is favoured by the Arab League, to which Morocco also belongs.
Interestingly, SADR is not recognised by the United Nations.
And its government, ironically, is the only one in the world whose ambassadors and representatives actually curiously travel with various other countries' passports except that of SADR.
Against this backdrop, analysts say time is apt for the current President John Dramani Mahama-led administration to seriously and urgently re-think Ghana's Morocco policy in relation to Western Sahara, and vis-à-vis Ghana's strategic interests in the contemporary global economic environment.
More so as, strategically speaking, Ghana stands to gain more from its long and traditionally good ties with Morocco, which now stands on the cusp of an economic revolution.
Since King Mohammed VI ascension to the throne, Morocco has become one of Africa's top business destinations, a reality that helped preserve the country's stability and insulate it from the violent uprisings that wracked its neighbours during the so-called Arab Spring.
Morocco is one of only a handful of African countries slated to reach many of the UN's Millennium Development Goals (MDG) ahead of 2015.
While electricity is widespread in urban areas, rural access rose from 9.7 per cent in 1994 to 83.9 per cent in 2009, and access to drinking water from 14 per cent to 90 per cent. In terms of education, the net enrolment rate of children ages 6-11 grew from 52.4 per cent to 90.5 per cent nationally. Education rate had tripled by 2009 and quadrupled among rural girls, thanks to the recent conditional cash transfer programme, Tayssir, which gives grants to underprivileged families to send their daughters to school. Each family receives between Dh80 (US$10) and Dh100 US$12.50) for each child attending primary school, and Dh140 (US$17) for each child in secondary school.
Morocco's multilateral institutions are just as committed to helping the kingdom reach inclusive growth. International donors, bolstered by Morocco's success in improving key MDG indicators and mindful of the need to provide youth with jobs, have committed funds. The African Development Bank (AfDB) is the largest donor to Morocco and recently released its 2012-2016 strategy paper for the country. Under the new strategy, funding will be focused in two areas: support for development of 'green' infrastructure and strengthening of governance and social inclusion. The World Bank and the EU are also helping fund Morocco's development.
Interestingly, the Moroccan aeronautical industry is believed to have played a major role in the country's steadiness, especially thanks to the hundreds of millions of dollars that were invested in the sector. Since 2010, American and European aeronautical companies largely contribute to this development, but measures at the national level also explain this success.
Indeed, Morocco hosts more than 100 international companies, including The Boeing Company, Bombardier Inc. and United Technologies Corporation. In addition, the country's education system supports the burgeoning sector, with more than 10,000 engineers graduating every year, according to Minister for Industry, Trade, Investment and Digital Economy Moulay Hafid Elalamy.
This number is expected to grow dramatically following the establishment of the Moroccan Aerospace Institute. Thousands of Moroccans benefit directly from this success since they are employed by the country's aerospace industry, which has doubled in size in less than five years.
Morocco's success is also a result of the US aeronautical business shrinkage. Boeing, for example, could take future manufacturing out of America to either the Mideast or Africa after the International Association of Machinists rejected a proposal to start a pensions freeze and a reduction in starting salary for new workers.
Further, the social reforms undertaken by Morocco since the early 2000s have reduced poverty and increased human development. In turn, this has brought security into the region and a boom in foreign investment, which has risen by 25 per cent, the highest rate of increase in investment on the entire continent.
Morocco, unlike countries that were affected by the Arab Spring, continues to implement sweeping political and educational reforms. These reforms help secure the country's position as a desirable place to do business. King Mohammed VI recently, also, met with US President Barack Obama to discuss business links between both countries; and, to strengthen their partnership in the war against terror that has seeped into sub-Saharan Africa.
In addition to being in pole position to lead Africa in aeronautics, Morocco, along with South Africa, also looks set to emerge as a digital leader in Africa by 2025.
Already, the kingdom has the highest internet penetration in Africa, according to a recent report by the reputed American consulting firm McKinsey which sampled 14 African countries, including three North African states of Morocco, Algeria and Egypt. Figures revealed that approximately half of Moroccans were online in 2012 as opposed to the general African average of sixteen per cent.
With a trade balance which contributes 40 per cent of GDP, According to the same source, Morocco's achievement is explained by the kingdom's successful Business Process Outsourcing (BPO) industry, said the report.
Last year, the BPO industry created some 60, 000 jobs and achieved export revenue of $1 billion.
Interestingly, the European Union (EU) has upgraded its Association Agreement with Morocco to 'advanced status', granting the kingdom most of the commercial advantages of being part of the EU, short of full participation in the bloc's political institutions. The kingdom now is undertaking the painstaking work of harmonising its laws and regulations with EU requirements, which should help further boost foreign direct investment (FDI) from Europe and increase trade volumes. By fixing the EU standard as its benchmark, the harmonisation process may have added benefits, such as attracting non-European FDI as well.
Within the context of its European Neighbourhood Policy initiatives, the EU is working on a free trade agreement that will allow Morocco to participate in the internal market of the European trade bloc. Dialogue is also underway with the aim of making it easier for nationals of the EU and Morocco to visit and temporarily work in each other's countries. In addition to its promotion of social welfare programmes, the EU is supporting the Moroccan government in its process to strengthen its fiscal, management and transport policies.
In the wake of the Arab Spring, the EU provided immediate funding targeted at job creation and good governance. However, despite the gains already made, completion of Morocco's advanced status mission is still an on-going process.
More: Morocco has capitalized on its proximity to Europe and relatively low labor costs to build a diverse, open, market-oriented economy. In the 1980s Morocco was a heavily indebted country before pursuing austerity measures and pro-market reforms, overseen by the IMF. Since taking the throne in 1999, King Mohammed VI has presided over a stable economy marked by steady growth, low inflation, and gradually falling unemployment, although a poor harvest and economic difficulties in Europe contributed to an economic slowdown in 2012. Industrial development strategies and infrastructure improvements - most visibly illustrated by a new port and free trade zone near Tangier - are improving Morocco's competitiveness. Morocco also seeks to expand its renewable energy capacity with a goal of making renewable 40 per cent of electricity output by 2020. Key sectors of the economy include agriculture, tourism, phosphates, textiles, apparel, and subcomponents.
To boost exports, Morocco entered into a bilateral Free Trade Agreement with the United States in 2006 and an Advanced Status agreement with the European Union in 2008.
While both Morocco and South Africa are depicted as continental leaders in trade surplus because of their strong business process outsourcing industries, Morocco, however, is doing slightly better.
Morocco's public expenditure on internet activities corresponds to 14 per cent of its GDP, as it reaches $309 million which is $9.60 per capita.
It has the highest spending per capita in Africa, reports say.
All these Ghana can tap into.
Fortunately, Ghana and Morocco share mutual interests and benefits in trade, tradable goods and cultural exchanges for centuries; and, since Ghana's independence, Morocco continues to be an important partner of the country's in both political and trade relations, with the north African country being a consistent destination for Ghana's fresh fruit exports, particularly pineapples and bananas.
Also, Moroccan trade and investment in West Africa has risen to over half a billion dollars over the years, with Ghana being a major focus of many of them.
In bilateral ties, both traditionally friendly countries continue to explore new opportunities to further strengthen and deepen their mutual ties, with the latest being the Ghana-Morocco Permanent Joint-Commission for Cooperation (PJCC) the operational framework which is presently being firmed up by negotiators from both sister countries.
When adopted, the PJCC would provide avenues for mutual cooperation between the two countries in the areas of trade, commerce, agriculture, fisheries, tourism, energy and investment.
But, regardless, time is now for both brother countries to move their ties up to more ambitious levels and consolidate progress made in recent times.
Specifically, Accra and Rabat need to urgently move to strengthen the legal framework pertaining to trade relations through the establishment of an ambitious Preferential Trade Agreement and a Convention for the Avoidance of Double Taxation between the two countries.
Specifically, both countries urgently need to promote a Ghana-Morocco bilateral economic partnership whose centre-piece should be Moroccan and Ghanaian private sector players, and the establishment of a legal framework in the fields of air and maritime transport.
Currently, Ghana imports from Morocco on average goods amounting to 60 million dollars annually while its exports to the North African country averaged 3 million dollars.
Both countries could do better, however.
One quick way is to establish a convention for the Avoidance of Double Taxation between the two countries, and the activation of the signing of the Agreement of the Promotion and the Reciprocal Protection of Investments the two countries already signed in 2005.
Another is to exploiting people-to-people economic diplomacy strategies by immediately creating opportunities to link up the two countries' business communities, as well as facilitate efforts to develop and grow existing businesses and capacities.