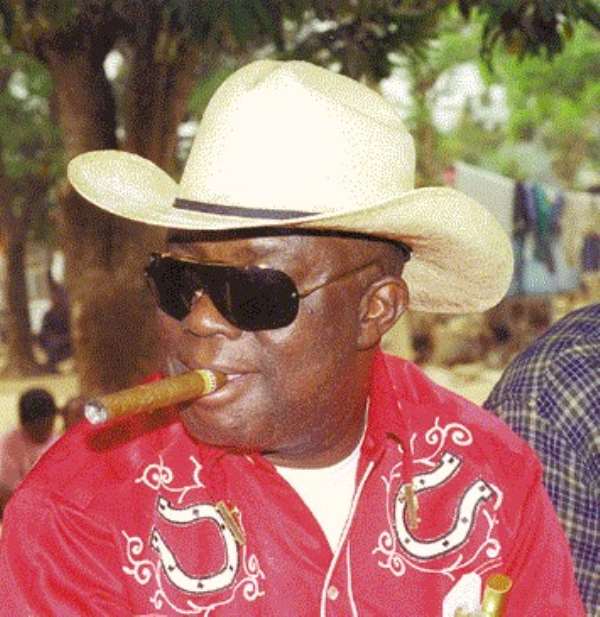 Wayo Cries Over Ridge Hospital Mr. Kofi Wayo, a leading Member of the People's National Convention (PNC) was virtually in tears when he walked into the office of The Insight to complain about the absence of an electric generator at the Ridge Hospital.
" I cannot understand why a regional hospital like Ridge does not have a generator especially when the issue was brought up in a dramatic fashion two years ago.
"At the time I joined Vibe FM to raise funds to buy a generating plant for the hospital, we were stopped because the hospital authorities said we did not obtain permission from the," he said.
Mr. Wayo recalled that the Minister of Health said at the time that the Spanish government had provided generating plants for all the regional hospitals and that they were on the high seats.
"How long does not take for ships to travel from Spain to Ghana Certainly not two year," he said. Mr. Wayo said he had gone to the Ridge hospital last Saturday, March 6, 2004, to pay the medical bill of the newly born son of a Mr. Emmanuel Allotey which amounted to ¢300,000.
He said he was at the hospital around 5:00pm when it experienced a black out and Mr. Allotey's son died for lack of oxygen. According to Mr. Wayo, all the wards in the hospital except the VIP wing were thrown into complete darkness.
Mr. Wayo said, 'this is unfortunate. It is about the health of our people." What does the government do with the taxes we pay if they can't look after our health?"