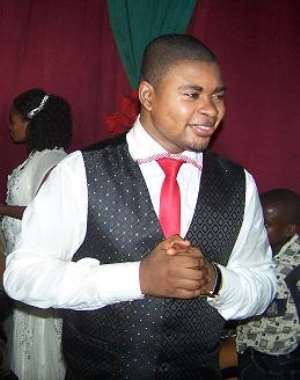 A break-away group in the largest opposition party in Ghana, advocacy by prominent figures for gay rights legislation and the death of a darling Black Stars' player were the prophesies revealed by the Head Pastor of Accra- New Town based Mighty Chapel International during the 31st December, 2013 Watch-Night Service.
Pastor Chief Mensah said during the service that though the New Year has in stock good fortunes for the nation, in terms of plentiful harvest as a result of more rain, there's also 'bad news' for the year.
He cautioned in prophecy that "confusion" would disintegrate the "largest opposition party" in Ghana, leading to separation of the ranks of the party to form a separatist group with it consequences disturbing the peace of the country.
He added that there would be a truce in the protracted "confusion" among the party members to reach for a common understanding and unity.
Pastor Chief Mensah also said Ghanaians would witness in 2014 a sudden advocacy led by prominent citizens in the country advancing the legislation for "gays and lesbians" rights in Ghana.
He further stated that the senior national team, the Black Stars will lose one of its key players through heart attack at the peak of the team's preparation for the World Cup, adding that the impact would traumatize the entire country.
The Head Pastor of Mighty Chapel urged all religious believers to pray to sustain the peace in the country, as well as to avert the bad prophecy.
He, however, maintained that 2014 is a year of plenty in which many Ghanaians will prosper, explaining that 2013 was a year of burden and therefore the New Year brings forth rest from burden to restoration and fulfillment.
By Philip Forson
www.forsonstories.wordpress.com