'Stop falsification of cocoa weighing scales'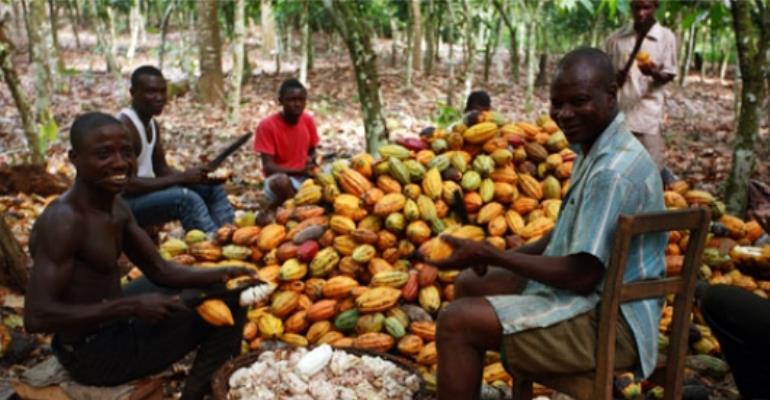 The Jomoro Cocoa Farmers Association (JCFA) has called on the Ghana Cocoa Board (COCOBOD) to clamp down on licensed buying-companies (LBCs) falsifying cocoa beans weighing scales to cheat farmers.
It said the association had, for the past three years, embarked on an advocacy action to stop the falsification of weighing scales by the LBCs but had failed to get any of the proposed solutions implemented.
A statement signed by the Chairman of the association, Mr Paul Kodjo, said, "A survey that was conducted to establish the real impact of the use of falsified weighing scales on the incomes of cocoa farmers in seven cocoa growing districts indicated that farmers lost half of their annual income as a result of the falsification."
It said sensitisation and consultative meetings were organised for cocoa farmers and stakeholders to solicit stakeholders' views and concerns over the falsification of weighing scales.
The statement further noted that representatives of seven major cocoa-growing areas met officials of COCOBOD and other stakeholders last year to discuss modalities to establish a transparent system to regularly check and monitor cocoa weighing scales used by the LBCs.
"A wide range of recommendations were made at the meeting, prominent among these recommendations were that the COCOBOD should provide electronic and sealed cocoa weighing scales that could not be tampered with by the purchasing clerks and that all the LBCs must use weighing stones to assure farmers that their scales were not tampered with," it said.
The statement said members of the association were disappointed that the solutions and recommendations that were raised at the meeting to put an end to the problem were not being implemented, a year after the meeting with COCOBOD.