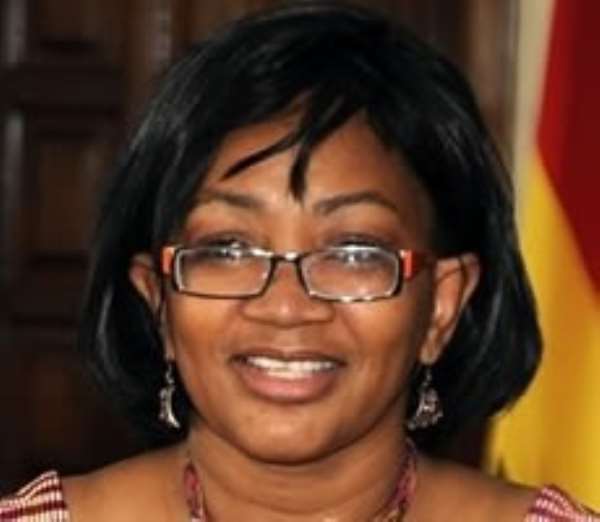 The head of the Commission of Human Rights and Administrative Justice (CHRAJ) Loretta Lamptey suspects poor electrical wiring could be blamed for Thursday's fire that gutted the Old Parliament House which served as offices for CHRAJ.
According to her, they raised the issue of poor wiring in the office only three weeks ago and were in the process of fixing it only for the fire outbreak to occur.
The accounts office, the library, the anti-corruption department were all reduced to ashes in the dawn fire, Thursday.
Fifty workers are likely to be affected by the inferno and are also likely to take an early Christmas break.
Speaking to Joy News on the matter, Loretta Lamptey said they have every reason to believe poor electrical wiring triggered the inferno but quickly added that investigations have begun to ascertain the true cause.
There were fears ongoing investigations could be affected as vital documents all went up in flames but the Commissioner assured that the fire will not affect investigations the Commission is conducting.
She said in an IT age, documents are sent via email and they have a solid back up for all the documents that were burnt.
Joy News' correspondent Seth Kwame Boateng who was at the scene of fire on Friday, said fire personnel are busily conducting fire audit to find out the true cause of the fire.