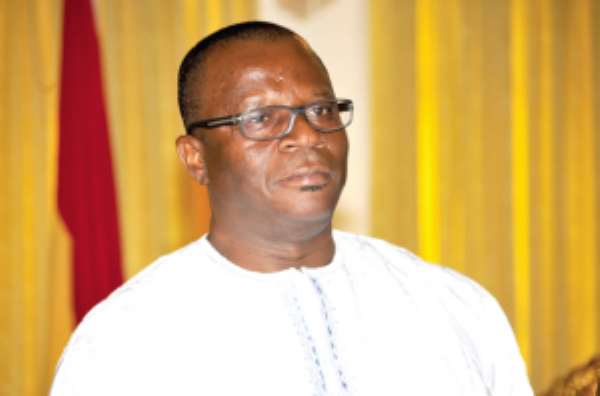 Roads in the township of Somanya, the Municipal capital of Yilo Krobo, in the Eastern Region, are in a very sorry state. Man holes (not pot holes) are seen on almost all the roads in the Municipal capital.
The road leading to the Mount Mary College of Education for instance, has become a death trap at the point that it branches off to the Atua Government Hospital.
Upon reaching the central part of the town, where there used to be a Roundabout, one is met with an incredible number of potholes, manholes and dust-like brown powder scattered all over the place. It is hard to believe it is a Municipal capital.
The Adjikpo road, the road that leads to Odumasi Krobo, and the one that leads to Akuse are so bad that the question on the lips of most residents of Somanya is whether there is a Municipal Chief Executive (MCE) residing in the town.
A follow-up question is? What are the members of the Traditional Council, the Union of Krobo Youth, the Municipal Assembly Members and the Office of the Member of Parliament (MP) for Yilo Krobo doing about this shameful road network in the Somanya Township?
Probing to find out what led to the fast deterioration of the roads, it came to light that heavy trucks that ply the roads to Oterkporlu to cart limestone to Tema are the cause.
If that is true, then I think we have about two options here -  either the roads in the Somanya township are made extra strong to be able to contain the weight of those trucks or by-passes are constructed to ease the excessive pressure on the roads in the town.
Moving forward, I propose the consideration of the construction of any of the following three by-passes for the heavy trucks in order to save the roads in the township, ease traffic and spare us the frequent accidents that are witnessed on the narrow roads, especially in the central part of the town:
a)      A road from Asite to Adjikpo through Yikrosec linking Sra to link the main Accra Road
b)      From Mount Zion through Abokobi to Social Welfare  to Akweteman to link the Akuse Road and
c)      Akuse Road through Akpeseh to Okornya to Labour to link the Somanya- Kpong Road.
I strongly believe that any of the above by-passes, if constructed, will bring relief to the people of Somanya. Residents of the Yilo Krobo Municipal capital are growing impatient. The earlier the road network in the township is fixed, the better.
PETER KORDA
BOX GP 209
ACCRA