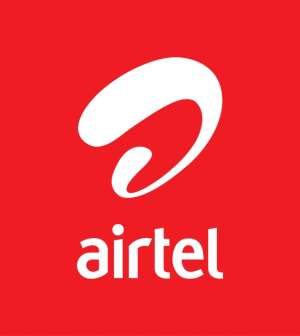 In an effort to excite and reward Nigerians during the Christmas and New Year celebrations, leading telecommunications services provider, Airtel Nigeria, is offering special value to customers on purchase of ITEL and Ascend phones from any of its outlets across the country.

The offer, which is specifically targeted at the youth and mass market, will enable customers to freely connect with friends and family, as well as access the internet with ease during the yuletide season.
The Airtel ITEL Phone retails at N2, 000 and come in various colours, attracts free N100 on-net talktime every month for 6 months; 2 free games; free Facebook Zero for life and Free-Zone powered by Google.
The Airtel Ascend Phone retails at N8,900 and comes in white and black colour, attracts free N500 on-net talk time monthly for 10 months; 80mb data bundle monthly for 10 months, 2 FREE games download, FREE Facebook for Life, and Free Zone powered by Google
To enjoy the array of free Internet mobile services on Free Zone, customers are to text "Free Zone" to 881 or go to http://g.co/freezone from their phone browser.
According to Airtel's Chief Operating Officer and Executive Director, Deepak Srivastava, the special offer is Airtel's way of providing opportunity for Nigerians to connect and celebrate with love ones within and outside the country in this special season of love.
He stressed that the Airtel ITEL and ASCEND phones offer will not only make more Nigerians especially the youth who are yet to own a phone to do so while urging customers to also offer them as Christmas or New year special gifts to love ones, friends and family.
To enjoy the special offers on purchase of the Airtel ITEL phone, customers are to purchase the device, register the bundled Airtel Sims or use existing SIMs, send the keyword 'ITEL' to 141 while the Airtel ASCEND offers can be accessed by sending 'SMART' to 141.
The Airtel ITEL phones are fashionable, distinctive and exquisite in style that perfectly fits the lifestyles of the youth and the young-at-heart. It is dual SIM enabled, with SIM 1 locked to the Airtel network it comes in various colors, black, blue and red, diversified functions and is perfect in sound. It has 1.77inch screen, Bluetooth, torch and wireless radio.
The Airtel Ascend phones come in two colors, black and white. It is dual SIM enabled, with SIM 1 locked to the Airtel network. It has a 2.5 inch screen size, a 1GHz Dual core and android-2.3 operating system. This provides a seamless smartphone experience. It has a 1.3Mega Pixel camera and gives the user access to radio, Bluetooth and Wifi 802.11.