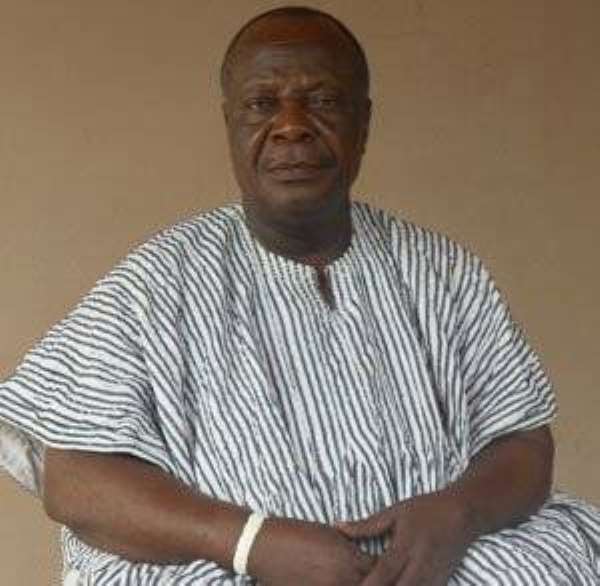 Nii Adjei Kraku II
Tema, Dec. 17, GNA - Nii Adjei Kraku II, Tema Mantse, has unveiled a massive aquaculture programme to restore the viability of inland water bodies and diversify the livelihood of local fishermen.
'We have drawn up programmes and strategies with the Ministry of Fisheries and Aquaculture to use  our water bodies for cultivating fish so that we can spread the net on our sources of livelihood and also become more environmentally friendly.'
Nii Kraku II, who was celebrating the twenty-first anniversary of his enthronement at his Tema Manhean Palace over the weekend, said with the increase in population and depleting stocks, the Tema fishing community needed to rethink its methods and sources of fishing in order to survive.
According to him, an educational fund set-up by his stool was yielding the desired results and urged parents in his area to take advantage of the fund and enroll their children in school.
He said beach soccer had been introduced in the area and called on the youth to spend their free hours playing games which strengthen the brain and the body rather that consuming alcohol and drugs which depreciate the body and the mind.
During an open forum, majority of the people called for either the expansion of the Tema-Manhean road or the construction of an alternative road to save locals travelling time since the old road was too narrow and always choked with vehicular traffic.
GNA