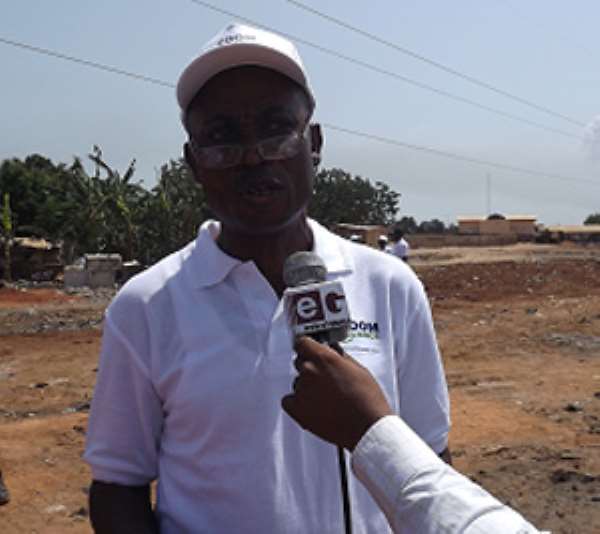 Kenneth Asare

The Senior Technical and Operations Manager of Zoom Alliance, has reiterated the need for authorities to be proactive and enforce the bye laws on sanitation in the country to ensure discipline.
The unpleasant sight and smell of choked gutters in most suburbs of Accra makes tourism unattractive in the capital.
According to Mr. Asare, the severe punishment of individuals found culpable of indiscriminate disposal of litter would serve as a deterrent to others.
He said this over the weekend during the second phase of a sanitation campaign dubbed, 'Special Drain Distilling Exercise' in some parts of Accra, including London Market in James Town and Mallam Market.
Zoom Alliance, in collaboration with the Ministry of Local Government and Rural Development, on September 7, 2013, launched the first phase of the campaign dubbed, 'One Month Intensive Clean-up Exercise in Accra.'
The exercise is to help clear chocked drains and evacuate dumping sites and refill the lands with laterite for better use.
Mr. Asare said the regional exercise, which covered Accra Metropolitan Assembly and some of the Municipal and District Assemblies, focused on selected market places used as refuse collection and communities with heaps of refuse.
He said the second phase, which started last week, would last for three weeks and focus on identified drains in some parts of the city to be distillate.
The Senior Operations Manager said the exercise would be used to reclaim the evacuated lands by filling them with laterite and maintaining security presence to deter people from indiscriminately dumping refuse after the exercise.
Elaborating on the work done so far, Mr. Asare said his outfit had removed 70 per cent of the plastic waste in the drain at the London Market and was hopeful they would finish the project by the close of Monday, December 16.
Nene Azu, Chief of Mudor in Jamestown, commended Zoom Alliance and said their involvement had changed the environment in the area.
Nene Azu also blamed the poor sanitation on his neighbours in Bukom and Akoto Lantey, all in Accra.
 
A business desk report