18 December 2013
|
General News
Farmers Demand Compensation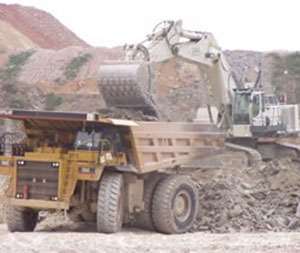 Members of the mining Catchment Areas Farmers' Association (CAFA) in the Western Region have, therefore, called for a fair compensation regime devoid of controversies and which would boost the local and national economy.
According to the farmers, mining companies paid pittance as compensation which even comes after months and years of struggle.
They have, therefore, suggested that there should be an all-inclusive standby compensation negotiation committee whose decisions would be generally accepted.
'If these recommendations are catered for, it will help eliminate the rancour associated with compensation in the mining sector and help position mining as a catalyst for local and national development,' they mentioned.
These came to light during a forum organized by the association for its members with support from the Business Sector Advocacy Challenge (BUSAC) fund.
The aim of the forum was to discuss and make recommendations to the existing regulation and procedures for the determination of compensation by the mining companies to affected farmers.
The farmers called for a national policy that would set out clearly the principles, basis and standards of compensation for mining concessions and property values.
Speaking at the forum, Anthony Bassaw, District Chief Executive (DCE) for Mpohor in the region called for the provision guidelines for clear compensation mechanisms to reduce litigation.
He pointed out that the existing guidelines pertaining to farmers' compensation promulgated so many years ago should be reviewed to reflect current crop prices.
Desmond Boahen, in charge of mines at the Mineral Commission remarked that farmers' compensations had always been determined by agreement between the parties.
'But if the parties are unable to reach an agreement as to the amount of compensation, then the matter can be referred by either party to the sector Minister or the court of law,' he added.
 From Emmanuel Opoku, Takoradi