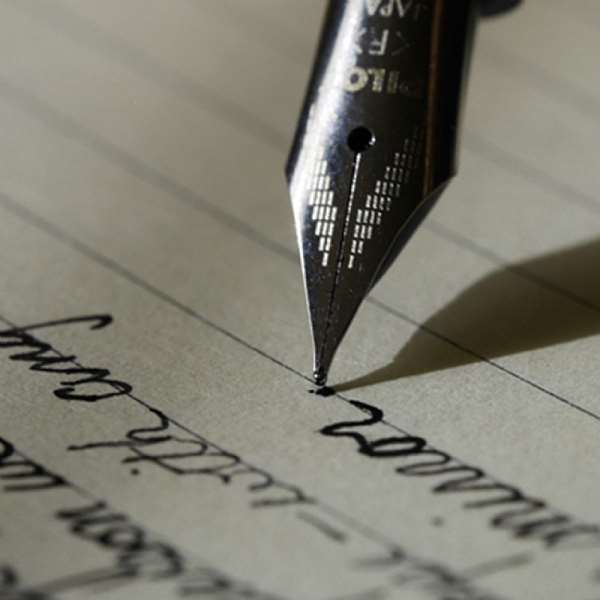 Date published: December 16, 2013
By I. K. Gyasi
'I always warn; let's be sure that what happens in America can fit into our society of uncles, cousins and nephews.' – Dr. Benjamin Kunbuor, lawyer and majority leader, directly quoted in the GHANAIAN TIMES of Tuesday, November 26, 2013.
ACCORDING TO the GHANAIAN TIMES, Dr. Benjamin Kunbuor was commenting on President John Mahama's new code of ethic or conduct for which he is seeking legal backing.
Apart from the direct quote, the paper also reports Dr. Kunbuor as stating the belief that the law will not work because, in Ghana, the standard for upholding laws and meting out punitive measures are lowered when it comes to relatives.
While Dr. Kunbuor spoke on a 'society of uncles, cousins and nephews' making it virtually impossible to apply the laws, he should also have mentioned the very pernicious effects of party loyalty, the 'old school tie', professional confraternity, religious affiliation, secret society bonding, the power of society's heavy weights (Traditional authority, the wealthy), etc. Take the latest case of ENGINEERS & PLANNERS.
Engineers and planners is a company said to be one hundred percent own by Mr. Ibrahim Mahama, one of the brothers of Mr. John Dramani Mahama, currently the President of the Republic of Ghana.
Simply told, the story is that the company borrowed money from Merchant Bank, a bank in which our own Social Security and National Insurance Trust (SSNIT) is the major partner. The loan was taken in 2007.
Banks describe as 'non-performing assets' loans which the borrowing individual, company, institution, etc. is not paying according to schedule and which the banks find difficulty in retrieving.
In the course of time, of the loans on the books of Merchant Bank, 50% became non-performing assets. Of that 50%, the loan of Mr. Ibrahim Mahama's company constituted 30%.
To the Merchant, this was so huge that, unless steps were taken to get Engineers and Planners to pay, the Bank could collapse, triggering off a cataclysmic loss of workers' contributions. The Bank, therefore, decided to ask Mr. Ibrahim Mahama and his company to pay.
If Mr. Ibrahim Mahama and his company had difficulty repaying the loan for whatever reason, one will have thought that they would have approached Merchant Bank for an amicable negotiation.
On the other hand, if he and his company felt that Merchant Bank had not kept faith, they could have gone to court. Instead, Mr. Tony Lithur, lawyer for Mr. Ibrahim Mahama and E&P, chose to petition the late President John Evans Atta Mills.
A major complaint was that Merchant Bank was refusing to endorse the necessary documents through which E&P could secure a loan to pay Merchant Bank. Mr. John Dramani Mahama was then the Vice President.
Consideration of the petition was continued even after President Mills had died and Mr. John Mahama had become President. It is the same Mr. Lithur who was the lawyer for President Mahama in the Election Petition filed by the New Patriotic Party. He is also the lawyer for Fortiz (not Fortis), company that is buying Merchant Bank.
All kinds of defences have been put up for President Mahama, for Mr. Ibrahim Mahama, for the petition considered by President Mills and President Mahama. They say that Mr. Ibrahim Mahama does not own Merchant Bank and that it is his company, as legal entity, that can sue and be sued.
Is that in reality the case when Mr. Ibrahim Mahama owns the company and owns all the shares? Was the company ever sent to jail as punishment for breaking the laws? But let that pass.
They say there has not been any conflict of interest even though Mr. Ibrahim Mahama is the blood brother of President Mahama. After all, says Mr. Mahama Ayariga, Minister for Information and Media Relations, the President receives a lot of petitions.
Mr. Ayariga has said that Merchant Bank unilaterally revised the period of payment of the loan from five years to two years and that the decision was politically motivated. He said that, the decision was taken because of the selection of Mr. John Mahama as the running mate of the then Presidential candidate, Professor John Evans Atta Mills.
They say there was no intervention by President Mills or President Mahama, merely a call on Merchant Bank to respond to the petition presented to the Presidency by Mr. Ibrahim Mahama's lawyer, Mr. Tony Lithur.
In fact, at a point during the discussion, Mr. John Mahama, then only the Vice President, had left the meeting. Why? Did he detect a conflict of interest or was it because of the allegation that the lady Board Chairman was abusive?
It has been said that, the fact that Merchant Bank insisted on collecting its money in spite of what was done by President Mills and President Mahama shows that, even if there was intervention, it did not work.
They wonder why, though other individuals and companies owe Merchant Bank, it is Mr. Ibrahim Mahama and his company that are on the line. Is that not an attempt by political opponents to smear President Mahama and NDC?
With all these rationalizations do you now understand why Dr. Kunbuor is so pessimistic, cynical and skeptical?
It is such attempt to rationalize what is clearly improper conduct that compelled THE FINDER news paper to sarcastically remark editorially as follows: 'It is difficult to understand why, instead of paying up and preparing to face the Bank in court, Engineers and Planners came to the conclusion that the Presidency, instead of the court, should hear the matter.'
The paper takes note of the fact that E & P's loan was revised downwards from $38 million to $28 million and observes as follows: 'Still, the Presidency appears to agree with E&P that Ghanaian courts are horrible places to settle commercial dispute and so takes over the case and instruct Merchant Bank to respond to the petition'. (THE FINDER. Tuesday December 10, 2013).
A little over two years ago, Mr. Abdul Malik Kwaku Baako stated on JOY FM'S NEWSFILE programme that Mr. Ibrahim Mahama and his company were making attempt to pay their loan to the Merchant Bank and that the payment will be made by December 15, 2013.
December15 fell on Sunday, a non-working day, while December 14, 2013 was a Saturday, another non-working day. That meant that Mr. Ibrahim Mahama and his company had to pay the Bank on or before December 13, 2013. Has Merchant Bank received part or full payment of the loan from Ibrahim Mahama and his company? If not, why not?
If yes, will that and other loan payments, save Merchant Bank from all those that want to take it over, or buy it or whatever? Like Dr. Kunbuor, I also have no faith in the Code of Ethics.