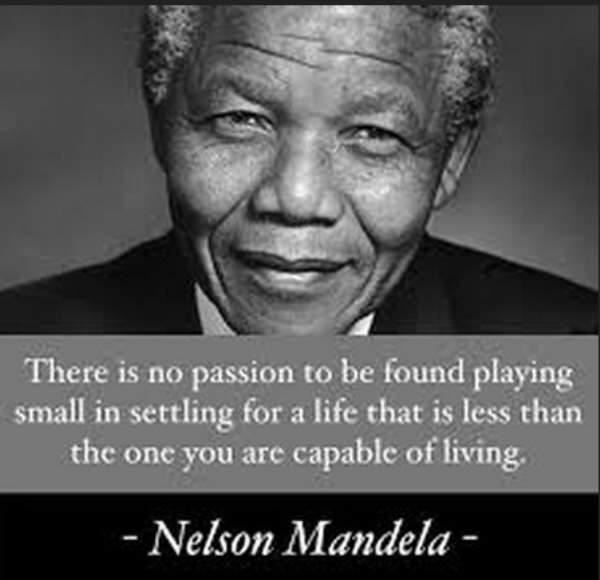 On behalf of MR. AKWASI ADDAI ODIKE (Chief Founder of UFP) and the National Executive Committee (NEC) of the Party, we wish to express our profound commiseration to the people of South Africa, Africa and the World at large. We also wish to encourage the bereaved family to be strengthened in the Lord Jesus Christ for the demise of their father and relative.
Nelson Mandela was bless beyond measure with good name, good glory, long years and excellent legacy which is very emulating.
Nelson Mandela was epitome of love, mercy and grace even towards his 'enemies' (political competitors). This is a life worth celebrating and a blue print to follow. This suggest that Nelson Mandela was having the love of Christ inside him.
Though Dr. Kwame Nkrumah to me is the unsurpassed, unmatched best African Leader ever lived as well as the best President ever, Nelson Mandela has also contributed his quota as far as the fighting for liberation is concern.
Nelson Mandela redefined politics to be seen as exhibition of love, ideas, forgiveness and positive criticism. Politics is the competition of ideas on how to transform Nation. Politics is not about propaganda, false publications, insults and tarnishing the image of our rival or competitor.
I would like to urge the Ghanaian politicians to deals with issues based on love since love is the greatest power on earth and it conquers all things Let us use the demise of Nelson Mandela to put away all bitterness from our heart, and let the politicians also respond intelligently even to unintelligent provocations. The media are also advised not to tolerate 'garbage' politicians who are only noted for insulting and sullying the image of people.
We have lost a great hero but his chronicles will never die.
Signed
RAZAK KOJO OPOKU
(Ag. GENERAL SECRETARY)
CC. NEC of the Party