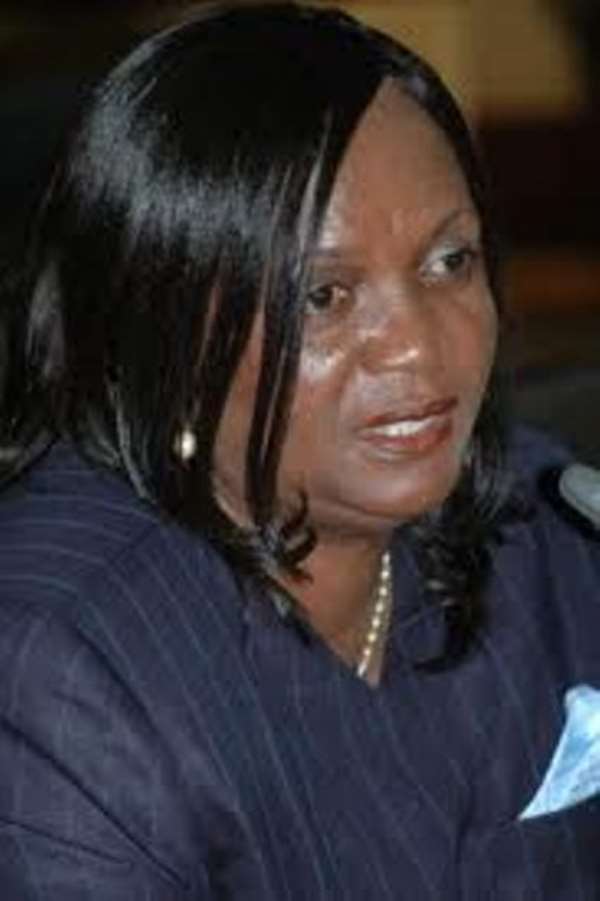 Her Ladyship the Chief Justice, Justice Georgina Wood, is reported to have expressed her frustrations over the delay in the justice delivery system in Ghana, focusing on land litigation and has called on the bench to change their attitude to those cases.
Agreed, it is even worse when docket of cases go missing from the registry of the courts. In fact, there are many cases in our courts, even in the so-called Fast Track High Court that has been adjourned for years for reasons best known to the presiding judges.
In some instances, members of the bench are beneficiaries of some of the cases sent to court and thus there is a lackadaisical attitude to disposing off those cases just in case they stand to lose out from them. We have seen and read lists of alleged beneficiaries of sale of government lands and disputed portions of lands that bears the names of some high and mighty in society thus there is a belief that those cases would never be dealt with so long as these persons stand to profit from the litigation. That indeed is an expression of how corrupt the legal system could be.
Stretching the debate even further, Amnesty International only a few weeks ago, conducted an audit of our prisons and how the rights of prisoners are being protected. The report was damning on our nation's prisons taking cognisance of the fact that there are countless of remand prisoners who spend between 1 to 10 years before their case are disposed off in court. The unlucky ones are rarely remembered owning to the death of his/her lawyer or their dockets getting lost in-between the shelves at the court registry.
The Chief Justice indeed must be worried, not simply because of the undue delays in our justice delivery system but the high resistance to change within the judiciary itself.
Under one Chief Justice, the "Justice-For-All " programme was instituted. Some remand prisoners benefited and others were pardoned. As usual, the programme lasted a few months and it has been forgotten while the conditions in our prisons have not changed that much. The Chief Justice should have ensured that the "Justice-For-All" programme was not seen as a political intervention to a judicial inefficiency but that programme is further regularised so justice is done to every prisoners. Let us be mindful of the fact that some are dying under the harsh prison conditions when indeed they are innocent of whatever crimes that took them to jail.
What then has the office of the Chief Justice done so far to ensure that reforms were instituted for non-custodial sentencing for juveniles, petty thieves among others who do not necessarily have to be thrown to jail for stealing 3 fingers of plantain or eggs, or for driving throw the red light on our roads? Should every offence committed and every judgment passed in court be reduced to a fine or in default a prison term?
It is about time the Chief Justice ,as a matter of policy, ensured that reforms within the judiciary are targeted at safeguarding the public purse as regards expenses the state incurs on remand prisoners and the sorry state of our country's prisons.
Furthermore, the over emphasis on custodial sentencing must be looked at so those caught at the wrong side of the law are made to work in the communities that need social services instead of keeping them under lock and key only for them to return after serving their time more hardened than they entered.
Unless the central government has plans to build more prisons than schools, hospitals, roads, commercial areas, reforms within the justice delivery system must be those targeted at decongesting the over-crowded prisons for criminal case.
Merely expressing frustrations over one problem or the other is becoming a cultural thing in our country such that politicians, law enforcers, revenue collectors, civil servants, public officers use this as a exit route to societal challenges rather than adopting sustainable policy measures that addresses these challenges.