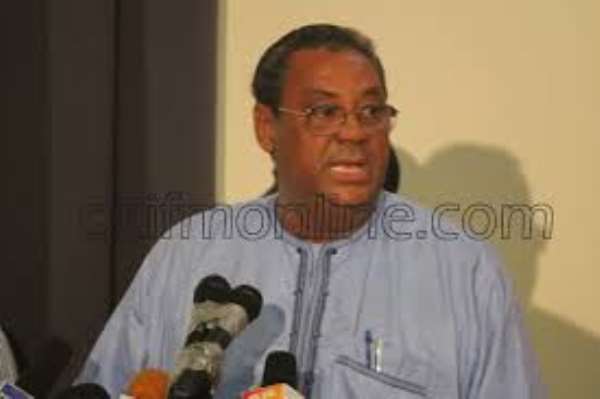 ONE OF the leading contenders for the National Chairmanship position of the New Patriotic Party (NPP), Mr. Paul Afoko has appealed to the party to stop factionalism and invoke the spirit of unity and forgiveness to bring sanity in the party, towards winning power in 2016. The aspiring chairman said there was the need for every member of the party to work towards achieving togetherness and unity, if they are ready to recapture power in 2016. Mr. Afoko condemned what he described as the 'Alan-Nana faction' and camps within the party and said the time had come for the party to identify the problems and find solutions for it. The aspiring NPP national chairman, who has started a three-day tour of the Upper West Region, said that the NPP needs a leader with unifying qualities that can bring hope and rebuild the NPP party. The NPP leading member noted that he has qualities that are capable of uniting all factions and thereby strengthen the base of the party for victory in 2016.
  He pointed out that, the struggle for power and positions should not necessarily be seen as factionalism, emphasizing that this can only happen when the supreme interest of the party is put before that of the individual. Mr. Afoko said his programme, christened N.P.P, which he explained to mean 'New Plan for Power' would focus on restructuring, rebranding and resourcing the party adequately to give it a new image as we confront the 2016 elections.
  The aspirant chairman said he was very much worried about the 'Akan Party' tag, an unfortunate identity which opponents of the party have successfully exploited to NPP's disadvantage. 'We all know for sure that the NPP has a long tradition of politics which is national in nature which culminated in the Dombo-Danquah-Busia tradition so I wonder why our opponents keep on exploiting this to our disadvantage and more worrying is the fact that our own supporters have fallen into this trap,' he lamented.
The NPP leading member therefore called for a concerted effort from all groups within the party in order to prosecute the ultimate agenda of winning the 2016 general elections.