'Operation let traffic flow' launched in Accra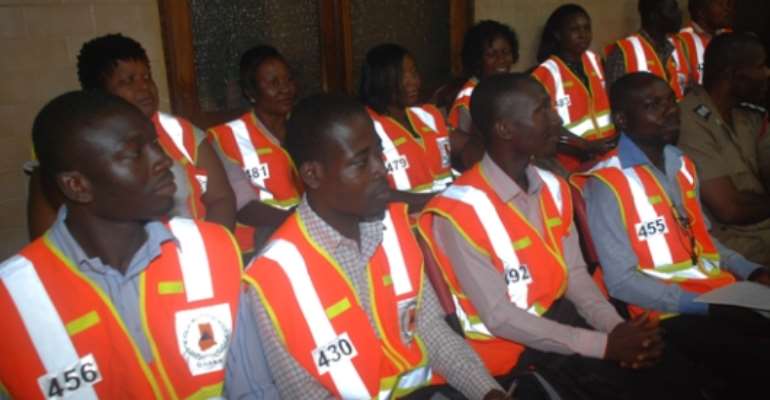 An operation, dubbed "Operation let traffic flow"has been launched in Accra to ensure traffic flow in the national capital.
The operation, to be jointly undertaken by the Accra Metropolitan Assembly (AMA), the Dade Kotopon Municipal Assembly, the Motor Traffic and Transport Authority (MTTA) of the Ghana Police, National Disaster Management Organisation (NADMO) and the Department of Urban Roads, has been necessitated by public outcry on long hours spent in traffic.
Launching the operation, the Chief Executive Officer of AMA, Dr Alfred Oko Vanderpuije, said 'Operation let traffic flow' was an initiative to reduce the traffic congestion confronting the city, especially during the festive season. 
According to him, some roads in the city would be opened to drivers to provide alternative routes to ensure accessibility and a traffic-free drive during the Christmas season.
In addition, other roads would be converted to one-way lanes to serve a similar purpose.
Also, traders on the principal streets of Accra would be evicted from Monday to ensure free flow of traffic.
The operation would also embark on towing of all illegally parked vehicles on the streets to bring sanity and ensure an incident-free Christmas.
Key streets for the operation 
Key areas identified for the operation include the Winneba-Mallam Junction Road, Nsawam-Ofankor Road, Madina-Adentan, Tetteh Quarshie-Spintex-Accra Polo Court, Danquah Circle, El-Wak, Airport bypass and Danquah- Oxford Street.
Other roads are Independence Square, John Atta Mills Street, Asafoatse Nettey Street to Korle-Bu Traffic Light, Beach Road Independence Square-Kpeshie Bridge) and Giffard/Burma Camp Road. 
Towing centres 
According to Dr Vanderpuije, towing of illegally parked vehicles would be carried out at Accra West area, Oxford Street, Kwame Nkrumah Circle Avenue, Kojo Thompson Road, Nsawam Road, "37" and Legon.
Other streets are Adentan, La and the Central Business District (CBD).
He also indicated that the one-way lane plan would be implemented on the North-Kaneshie Road to reduce traffic on the North Kaneshie highway.
On measures to ensure a successful implementation of the operation, Dr. Vanderpuije explained that the assembly would embark on an exercise to educate road users.
Traffic lights would also be installed at Kaneshie First Light to Mpamprom to help with the implementation of the one-way lane scheme.
Also, bollards, durablocks, road signs and reflective studs would be placed at the various locations to aid in the exercise.