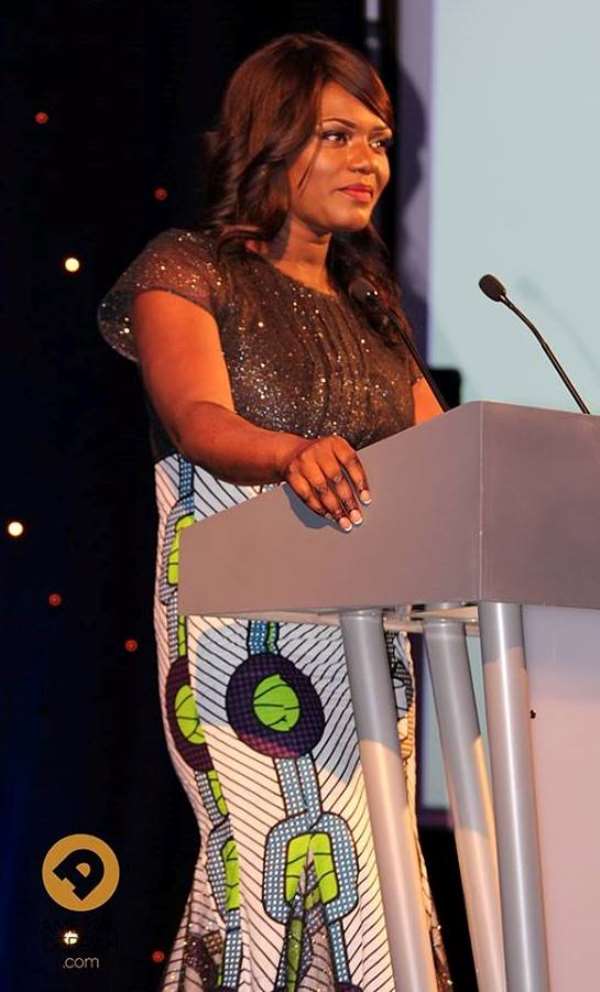 GUBA CEO, Dentaa
The Ghana UK Based Achievement (GUBA) Awards believes that many walk this earth but very few leave a mark as indelible as His Excellency Nelson Rolihlahla Mandela has. He lived as a fearless yet humble man and through his life, has taught us the essence of leadership and altruism.

As a revolutionary, Nelson Mandela ardently fought the apartheid regime in South Africa. After serving a 27 year prison sentence, went on to become South Africa's first black President in 1994 and formed a Government of National Unity to ease racial tensions. His strive eventually led to the dissolution of the apartheid regime and a united South Africa.
The events in South Africa had a ripple effect on the rest of the continent and unified Africa as a whole. The news of his death on the 5th of December 2013 is one of great sadness. Amidst the sadness is a feeling of admiration because as he said himself: "When a man has done what he considers to be his duty to his people and his country, he can rest in peace" and Nelson Mandela has done more than his duty on this earth.
A legend has truly been lost, and as Africa and the rest of the world mourns, the strength in his character continues to inspire and unite us. Many lessons have been and would continue to be learnt for generations to come. Nelson Mandela affectionately called 'Madiba' by his people is the true definition of a hero and we remain grateful to God for sending such a great man to this earth.

GUBA and the GUBA Foundation teams are especially affected by the news of his death. As an organisation that seeks to unite and empower, Nelson Mandela's work has been one of prime inspiration. We are truly saddened by his death and we Thank God for his life. May your soul Rest in Perfect Peace- Tata Nelson 'Madiba' Rolihlahla Mandela
The GUBA teams share their personal messages of condolence below:
We have the power to do everything and anything we put our minds to. 27yrs did not discourage him, King Mandela fought for freedom and democracy. A truly amazing man who sacrificed for his people and taught the world a lesson, you will be deeply missed- Dentaa, GUBA Founder / CEO
A Hero is born amongst a hundred, a Wiseman is found amongst a thousand...Sir Nelson Rolihlahla 'Madiba' Mandela was created as both! Thank you for your services to the human race. May you still be our Mandela even in heaven! We will forever mourn and celebrate your amazing life. We will always love you – George Ameyaw
RIP Nelson Mandela, you broke the chains which set us free! May your soul rest in perfect peace – Natasha Adade
Nelson Mandela's selflessness, humility and unwavering commitment to racial equality and social justice is an inspiration and lesson to us all. Above all, however, it was his forgiveness of those who cause oppression and hatred that inspired me the most. The world has lost a great man, but his legacy will remain forever- Doreen Thompson-Addo
I'm blessed to have witnessed your walk to freedom in my lifetime - in your passing you leave for me an inspiring legacy of strength, humility, forgiveness and love...may God give your soul rest and peace – Abigail Okuley
Nelson Mandela's vision is what drives me today and I would like to pay tribute through one of my favourite quote from him: "The greatest glory in living lies not in never falling, but in rising every time we fall." Sometimes we are too quick to give up and refuse to get up from our failures. If we don't fight to get up, we are giving up on something bigger- life. Thank you Mr Mandela R.I.P – Nana Sechere
An extraordinary human being, a great warrior, a true gentleman, father of the African continent, we will always remember you, may your soul Rest in Perfect Peace- Ebo Morrison
"As I walked out the door toward the gate that would lead to my freedom, I knew if I didn't leave my bitterness and hatred behind I'd still be in prison." Simply put, this is how it should be. That is what the whole world saw and still sees, and the Lord blessed him with grace to continue in the world. He did his bit and that great legacy will never dim, but radiate through every corner of the world- Akosua Temaah
Nelson Mandela sacrificed power, position and possession and chose humanity, humility and harmony. We should not mourn but celebrate the life of this beautiful human being who sacrificed his freedom for justice and fairness. His legacy will remain forever. We love you Tata and thank you- Nana-Ama Kyeafi
Mandela was an icon and legend who has inspired me to focus on hope and change. His peaceful approach changed the political landscape of South Africa and mindset of leaders across the world. Our children are also reminded that race is not a barrier to their success and that anything is possible. We walk in unity as we celebrate the life of Nelson Mandela- Sonia Meggie
Nelson 'Madiba' Mandela, your strength was admirable, your resilience was praiseworthy and your love for peace was unconditional. You were a true man, a dedicated leader, a Father of Africa and beyond. Your life exemplified the true meaning of forgiveness and your nurturing spirit brought harmony to a nation. We thank you for raising the bar and setting the standard for all to follow and your warmth and smile will never cease in our minds. You were truly an inspiration to all and your legacy will continue to live on in our lives. Nelson 'Madiba' Mandela you have truly served your duty to your people and the entire world here on earth and now you can Rest in Perfect Peace. Papa 'Madiba', Darimirifa due! - Jennifer Djan-Krofa
"A leader is like a shepherd. He stays behind the flock, letting the most nimble go out ahead, whereupon the others follow, not realizing that all along they are being directed from behind." —Long Walk to Freedom: The Autobiography of Nelson Mandela - Amma Owusu-Afriyie
Nelson Mandela- legend, never forgotten and always in our hearts - Nana Afriyie
I give God glory for your life! Hero of my life time! Papa da yie! You broke the chains and set us free – Abena Adofo
Although you are gone, your legacy lives on. RIP 'Madiba' - Gillian Appau
You have taught me that to have an impact, you have to be selfless and fearless. Your resilience, character and humility of spirit will forever inspire and motivate me. Rest in Perfect Peace Nelson Mandela – Claudia Andrews

About Ghana UK Based Achievement (GUBA) Awards 2013
The GUBA Awards is a non-profit awards ceremony celebrating the excellent achievements of Ghanaians living in Britain and acknowledging the valuable services of UK based organizations to Ghanaians in the UK or Ghana. GUBA Awards is in its third year and aims at extending the awards to the wider African community in the UK.
Contact:
George Ameyaw
[email protected]
07956945360

GUBA CEO DENTAA

MANDELA 1