December 9, 2013
|
Advertorials
Job Opportunities - Freelance Marketers & Accounts Assistant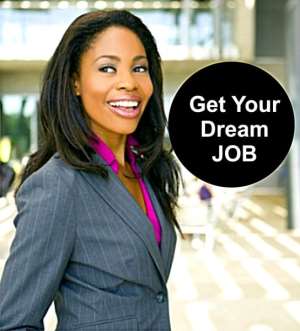 About the Job (JogoBu Ltd B2B Marketing)
At JogoBu Ltd, creating value that increases customer competitiveness is what we are all about.​ Our vision is to be nationwide dominant market provider of Outsourced Service Solutions providing full spectrum technology service capability for the consumer and back office activities, scalable to any level. We are dedicated to delivering world class innovative solutions.​
Freelance Marketers Wanted

The Freelance marketers are responsible for marketing Jogobu products and generating new deals with new clients. Reporting to the Operations Manager, they will be responsible for going out into the field to source for customers.
Qualifications
Business degree or equivalent experience or a HND
Requires 2+ yrs of experience in B2B marketing.
Demonstrate expertise in marketing and sales, with a track record of being able to grow sustainable business and/or a startup business. 
Ability to build trust and act with integrity.
Experience selling technology services.
Ability to prepare monthly marketing activity reports
Must have experience/ links with decision makers and networks in the Ghana corporate society.
Knowledge of business process outsourcing and IT Service operations (not a must).
Must be fluent in English.
Must have working knowledge and experience using e-mail, Internet, Microsoft Office (Word, Excel, Power Point).
Mush have Consultative Marketing Experience in the following areas:

Deal generation
Quote Response
Relationship Management
ESSENTIAL DUTIES AND RESPONSIBILITIES:
Developing new marketing and sales strategies.
Deal generation, this requires expert cold-call and networking skills, with the necessary network in big corporate firms and governmental institutions to source and respond to their demands.
Analyze and understand customer's business strategy, future service plans, expansion activities and align JogoBu Ltd resources where mutually beneficial.
Liaising and networking with a range of stakeholders including customers, colleagues, suppliers and partner organizations;
Communicating with target audiences and managing customer relationships;
Sourcing advertising opportunities and placing adverts in the press - local, regional, national and specialist publications - or on the radio, depending on the organization and the campaign;
Managing the production of marketing materials, including leaflets, posters, flyers, newsletters
Interested candidates may send their application along with a copy of CV and contact details of two (2) referees within one week from date of publication to the following email address
[email protected]
---
Job Opportunity- Accounts Assistant
Jogobu Company limited requires the services of a qualified young person to fill up the position of accounting assistant.
Overall Responsibility: Responsible for processing transactions, passing accounting entries and performing general administrative tasks.
Reports to: Accounts Manager

Qualifications: HND or First Degree with at least 1to 2 years work experience in a similar job.
Tasks and Responsibilities: Record and put together summaries of the financial transactions.
Receive and record invoices and arrange payment
Prepare and send invoices to debtors
Calculate and distribute wages and salaries
Prepare regular reports and summaries of accounting activities
Prepare financial statements and debtors' listings
Check customers' credit ratings
Verify recorded transactions and report irregularities
Prepare reconciliations of accounts
Personal Requirements:
Well organized and able to work as part of a team
Aptitude for figures
Able to meet deadlines
Good communication skills
Aptitude for working with computers
Salary:
An attractive package commensurate with qualification and experience will be offered to the selected candidate

Interested candidates may send their application along with a copy of CV and contact details of two (2) referees within one week from date of publication to the following email address
[email protected]